Fantasy: Rookie/Sophomore Studs in the Making
VIDEO OF THE DAY - Damian Lillard
br> br>
Portland Trail Blazers point guard Damian Lillard discusses his successful rookie campaign, goals for the upcoming season and thoughts on the team's offseason moves.
Watch More Video Here
The recent release of NBA preseason schedules is a solid reminder that it's never too early to begin preparing for fantasy hoops drafts that will likely commence in October.
Today, we look to get a jump on the competition by examining this season's crop of young guns and highlighting four rookies who appear poised to make a significant impact during their first professional seasons, as well as four second-year pros who are looking to maintain the positive momentum and fantasy production they generated last season.
Rookies:
Trey Burke, Utah Jazz:

Last season, Utah had three veteran point guards on its roster: Mo Williams, Earl Watson, and Jamaal Tinsley. Combo guard Randy Foye was also asked to assume responsibilities at the point from time-to-time. Well, Williams and Watson are now members of the Portland Trailblazers; Foye is a Denver Nugget; and Tinsley remains unsigned. We assume Utah will eventually sign a veteran PG as insurance and for depth (the only PG Utah inked this summer is career journeyman and backup John Lucas III), but it is clearly apparent that the Jazz envision Burke as their lead guard of the future. (They did think highly enough of Burke to trade two first-round picks [Shabazz Muhammad and Gurgui Dieng] for him.)
Despite being a bit undersized, Burke is a lethal scorer. Although Burke struggled during summer league action in Orlando, his resume at the collegiate level is impressive. Last season at Michigan he averaged 18.6 points a game (shooting over 46 percent from the floor and 80 percent from the free-throw line) and knocked down nearly two three-pointers per contest. It he plays 30+ minutes a night for Utah, he has the potential to put up terrific numbers at a position that is traditionally very shallow in most fantasy leagues.
Ben McLemore, Sacramento Kings:

In a draft largely bereft of top-tier talent, McLemore awed NBA scouts with his incredible array of skills — which made his slide to No. 7 overall in the 2013 draft particularly surprising. Luckily for the Kings, they landed the player they had targeted all along, and didn't have to trade up to obtain him.
As one of the top-ranked players entering college last season, McLemore showed why so many analysts and evaluators have been so high on him. As a freshman at Kansas, he was not only effective (15.9 ppg), but remarkably efficient, especially for a young perimeter player. During his lone season at KU, McLemore shot 49.5 percent from the floor, 42 percent from behind-the-arc, and 87 percent at the free throw line. As a bonus, he rebounded very well for his position, grabbing 5.2 rebounds per contest.
Despite some inaccurate shooting and turnover issues in Las Vegas during summer league play, McLemore was able to show flashes of his immense ability, In addition, Tyreke Evans leaving Sacramento for New Orleans likely means plenty of additional minutes for McLemore right away.
Michael Carter-Williams, Philadelphia 76ers:

Carter-Williams is a long and athletic point guard who, despite some obvious flaws in his game, possesses an intriguing upside. At nearly 6-6, Carter-Williams brings extraordinary length and wingspan to the position. This is a huge asset, especially on the defensive end, where he can use that length to hawk smaller defenders and cut down passing. He averaged a whopping 2.8 steals per game last season at Syracuse.
Offensively, Carter-Williams is a solid ball handler and an excellent passer. Again, he often utilizes his size to see over the top of defenses. He averaged 7.7 assists per game as a sophomore at Syracuse, which ranked third in the nation. However, Carter-Williams will definitely need to improve his jumper. He shot below 40 percent from the floor last year, below 70 percent from the free-throw stripe, and knocked down just 29 percent of the three-pointers he attempted. He was also turnover-prone at times. In addition, he needs to get stronger to compete on the pro level. At just 180 pounds, bigger guards will look to punish him by taking him to basket and forcing him to fight through screens.
But the take home point on Carter-Williams, and the reason why I will look to scoop him up in the later rounds in every draft I participate in, is this: As we have learned over the years, effectiveness and ultimate success in all fantasy sports is as much about opportunity (i.e. being in the right place at the right time), as it is about skill set. The most talented players don't always put up the best numbers; it's often a combination of access to playing time and ability to perform. In each of the last two seasons, the NBA Rookie of the Year has been a point guard who started immediately and received played a ton of minutes. While Michael Carter-Williams has nowhere near the talent or experience necessary to put up stats even approaching the numbers posted by Kyrie Irving or Damian Lillard, it is not a stretch to suggest Carter-Williams will lead all 2013-14 NBA rookies in minutes played.
Not only do the Sixers not have another PG on the roster, they don't even have a shooting guard on their current roster to pair alongside Carter-Williams. Of course the Sixers will pick up PG and SG's off the scrap heap prior to the start of the season, but it sure looks like MCW will be given all the minutes he can possibly handle…
Kelly Olynyk, Boston Celtics:

He'll be a defensive liability in the NBA, but we don't have to worry about that within fantasy circles. The upshot is Olynyk is a gifted offensive player, with impressive agility and athleticism for a seven-footer. His upside was on full display in Orlando Summer League action, where Olynyk was downright dominant. He ended up averaging 18.0 points and 7.8 rebounds, while shooting a sizzling 57.8 percent from the floor, while also showcasing a nice stroke from behind the arc.
In addition, the Celtics find themselves in a complete rebuild mode and are currently cleaning house, which leaves Olynyk as one of the only centers on the roster.
Sophomores:
Damian Lillard, Portland Trailblazers: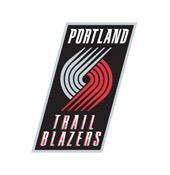 You guys don't need me to tell you about Lillard. Dude was an absolute monster last season, taking the league by storm as a rookie. He led all rookies in a slew of categories: scoring (19.0 ppg), field goals (553), free throws (185), assists (6.5 apg) and minutes (38.4 mpg).
In fact, he led the entire NBA in minutes played, making him just the third rookie in league history to ever do so – joining Wilt Chamberlain and Elvin Hayes. Lillard was also only the fourth rookie in NBA history to win the Rookie of the Year award by a unanimous vote (Blake Griffin, David Robinson, and Ralph Sampson). In addition, Lillard became just the third rookie in league history to score 1,500 points and dish out over 500 assists in their first season (Oscar Robertson and Allen Iverson).
Anthony Davis, New Orleans Hornets: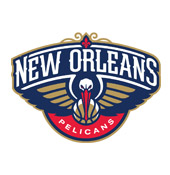 Due partially to injuries, and also possibly to the immense attention garnered by Lillard's incredible play, Davis seemed to fly under the radar as a rookie. And while he didn't quite live up to expectations, he still put up incredibly impressive numbers.
His defense is his calling card, and rightfully so. His uncanny combination of length, quickness and athleticism gives him a tremendous advantage on the defensive end. He finished last season as one of only three players to average at least 1.8 blocks and 1.2 steals (Joakim Noah and Josh Smith were the other two). However, AD was incredibly efficient on offense as well. In fact, he was one of just seven players to average 13.5 ppg, while also shooting over 51 percent from the field and over 75 percent from the stripe. (The other members of this elite club were: LeBron James, Tony Parker, David Lee, Chris Bosh, Brook Lopez, and Amar'e Stoudemire)
He did this all at just 19 years of age and in relatively limited minutes. His upside is frightening. Add it all up and you have one of the more exciting and promising young players in the fantasy hoops universe. Last tidbit for you to consider: Last season Anthony Davis became the first player since Shawn Kemp in 1991-92 (and just the 4th player in NBA history) to tally 13.5 points, 8 rebounds, and 1.6 blocks despite averaging fewer than 29 minutes per contest.
Bradley Beal, Washington Wizards:

Beal had a bit of an up-and-down first season in D.C. He struggled with his shot a bit, shooting just 41% from the floor, and then saw his season come to an abrupt end due to a right fibula injury. However, he showed flashes of an outstanding offensive skill set that has Wiz fans super excited. Beal has recently been cleared by the Washington medical staff and appears to be fully healthy and ready to roll this season.
Also working in his favor is the presence of John Wall. Beal was far more efficient and effective when Wall returned from an injury of his own last season. Wall draws extra defenders and creates lots of space for Beal to get his shot off uncontested. Beal could be poised for a major improvement in Year 2.
Andre Drummond, Detroit Pistons:

Drummond was limited to just 60 games, and just 20 minutes per game in those 60 contests last season, so we only got a glimpse. But what we saw from Detroit's big man was awfully intriguing.
In the 36 games in which he played at least 20 minutes, Andre averaged 10.2 points (while shooting over 62% from the floor), 8.9 rebounds, 1.5 blocks, and 1.3 steals – and that was in just 23 minutes per game on average. Extrapolated out to over 30 minutes a night, those are jaw-dropping numbers.
The one caveat we have to mention when discussing Drummond's fantasy value is his abominable free-throw shooting. Drummond somehow managed to shot just 37.1 from the free-throw stripe last season. He is just the fifth player in the 66-year history of the league to attempt at least 150 free-throws, yet shot below 38% from the charity stripe.