Four Days In: Around The NBA, Part One
Now that each team has played at least twice, enough time has passed to make some observations, big and small, on teams around the league. Without further ado, welcome to part one of HOOPSWORLD's look around the league after four days of games.
Chicago Bulls
Carlos Boozer has been the Bulls' one reliable scoring option thus far, compiling a 30.8 PER on 77.7 percent True Shooting. He has even improved his defensive effort so far this year, both in the preseason and the first two games. But this is nowhere near enough to dispel the notion that he is a subpar defender. Inexplicable lapses like this are why:
While lack of athleticism is a big part of his defensive issues, just as important is his almost shockingly poor awareness when players drive to the basket. In this situation, LeBron James begins his drive with two seconds left in the quarter. There isn't time to do anything else but shoot; all defensive attention should be on him, especially considering it's LeBron James. But despite being the defender closest to the basket, Boozer never moves to cut off James, letting him saunter in for a layup that he somehow misses.
Tom Thibodeau is a great defensive coach and Boozer is by all accounts a solid teammate and a hard worker who wants to get better.  Does he simply have a mental block on that prevents him from remembering to see the ball and his man?  Is he physically incapable of reacting quickly enough?  It would be fascinating to be a fly on the wall in film sessions as Thibodeau goes over these types of breakdowns with Boozer, because they really are utterly inexplicable for a veteran player who is not a malingerer.
Chicago is offensively challenged, leading many to believe Boozer needs to be on the court. And his offense does still make him a valuable player throughout the course of a game, especially considering Chicago has only three NBA-quality big men on the roster. However, the Bulls have not been any better offensively with Boozer on the floor over the last two years. A team that will struggle to score down the stretch, especially against the HEAT, cannot stomach Boozer's defensive lapses when he doesn't demonstrably improve the offense. This is why Taj Gibson, not Boozer, should be part of the Bulls' crunch-time lineup.
Another reason to bench Boozer: the Bulls will likely give the ball to Derrick Rose on nearly every possession late in close games. Thus, his individual offense is less likely to be utilized, and Boozer sets horrible pick-and-roll screens. He almost never even makes contact, preferring to pop prematurely for his reliable elbow jumper. This is especially important against Miami, because it facilitates their deadly traps on Rose if the point guard's man isn't going to be remotely slowed by the screen.
One other Bulls note is that Derrick Rose has played only 34 minutes per game so far, while no Bulls player is averaging over 35.5 minutes (high-minute candidates Luol Deng and Jimmy Butler were in foul trouble the first game). These low minutes are despite two games against Eastern Conference rivals, neither of which was the front end of a back to back. Talk over the summer had Bulls management pressuring Thibodeau to reduce his players' minutes, and the early evidence is that Thibs seems to have somewhat acquiesced.
Miami HEAT
While the HEAT have been consistent winners over the past few seasons, they seem to have one of the higher game-to-game variances in the league. It just isn't as apparent in the standings because even a poor effort can allow them to win against most anyone. This is the case because the HEAT lack a true rim protector, so their aggressive, trapping style on defense is more dependent on effort to succeed.
This was evidenced by their series against the Bulls, Pacers and Spurs last year, where they seemingly alternated blowouts with close games based on how hard they tried on defense and the boards.
Such has been the case so far in this regular season. In the season opener, no doubt with visions of past ring night hangovers in their head, the HEAT throttled the Bulls' offense for most of the night and surrendered a sterling 93.9 points per 100 possessions. In their two losses, one to the projected-to-be-lowly Philadelphia 76ers, it was 108.7 points/100, a rate that would have been 29th in the league last year.
Another area to watch is the HEAT's performance in close games.  Last year, Miami was otherworldly in the clutch.  They finished 32-8 in games that were within five points at any time within the last five minutes of the game.  In the last five minutes of such games, Miami scored 120.2 points/100 and allowed a mere 87.6, both marks which would have led the league by about 9 points/100 over the course of the season.*  In games where the HEAT were either behind by five or less or tied within the last five minutes, they were 19-8.  And in games in which they were behind by three or less or tied within the last 10 seconds, they were somehow 9-4! As a result of this clutch performance, Miami was able to win 66 games with the point differential of a 62-win team.
*For perspective, the HEAT's net rating was 9.9 points/100, which ranked second in the league.  They outstripped that by 22.6 points/100 in the clutch.
The HEAT's performance in close games was so good that one almost believes that at least some of it was sustainable for this year, despite the fact that over- or under-performing in the small sample size of the clutch will usually regress to the mean over time.  This is especially so since such games are more likely to occur against higher-quality opposition in the HEAT's case.* One still expects the HEAT to be good in close games this year because they are good overall, but a team raising its level of play by such an amount in the clutch is unprecedented in recent times.  But it is worth noting that the HEAT have lost both close (i.e., within five points at any time within the last five minutes) games they have played so far to Philadelphia and the Brooklyn Nets, while amassing a putrid -49.1 points/100 net rating in the last five minutes of those games.  Small sample size caveats abound, but at the very least this would augur that it is very unlikely that the HEAT can repeat their performance in close games from a year ago.
*Teams are more likely to play close games against like-quality teams. For a good team like the HEAT, more of their close games come against good teams because they blow out the bad teams.  Likewise, average teams are more likely to face clutch situations against average teams, and the same with bad teams against bad teams since they get blown out by the good teams.
New York Knicks
Just as we all suspected, through two games the Knicks are first in defense and 29th in offense. Obviously small sample size caveats abound here, especially given that one of their games was against the Bulls. But the Knicks' defensive improvement could be real for two reasons: Tyson Chandler looks to be back, and Mike Woodson is playing the Knicks' better defensive personnel. Pundits quickly forgot how good Chandler was because he was injured in the playoffs, which often have a disproportionate effect on our predictions coming into a year. Chandler repeatedly stymied the Bulls on Thursday, helping to force Derrick Rose into 4-12 shooting at the rim.
Meanwhile, Woodson has played Raymond Felton, Iman Shumpert, Carmelo Anthony (as a four) and Chandler together for a total of 47 minutes in the Knicks' two games, and that group has allowed a sterling 78.6 points per possession by switching many picks that don't involve Chandler and leaving him to clean up drives. That four-man unit plus Tim Hardaway, Jr. shut down the Bulls in the fourth until Rose finally hit the game-winner.
I criticized Woodson on Twitter for not putting Shumpert on Rose, but he in fact did start out that way. Tom Thibodeau drew up a great play to get Rose the ball moving to the weak side as Shumpert got crushed by a monster backscreen from Boozer that took him completely by surprise. It is unclear whether Felton was always supposed to switch onto Rose or just saw Shumpert in trouble and sprinted over—one suspects the latter because Felton's man (Luol Deng) did not set the pick. In any event, it was an alert play by Felton, but he could not help but get crushed by another Joakim Noah screen.* Felton recovered extremely well to contest Rose's shot as well as he did, but it was not enough as Rose hit a very difficult floater.
*Coaches should teach players to set blatantly illegal picks in last shot situations, especially off the ball. As shown here, they never get called.
Los Angeles Clippers
The Clippers' summer acquisitions of J.J. Redick and Jared Dudley were universally lauded, but the shopping spree obscured the fact that they failed to fill either of their two main on-court weaknesses from a year ago. The Clips failed to acquire a true perimeter stopper, and their frontcourt depth may have actually regressed with Byron Mullens and Antawn Jamison replacing Ronny Turiaf and Lamar Odom.
The former issue appears as if it will linger all season, if their inability to find anyone to douse Stephen Curry on Thursday was any indication. Chris Paul is a particularly bad match-up for Curry because his short arms allow Curry to shoot right over him. Matt Barnes is a more solid stopper, but probably not quick enough to check point guards anyway.
But the depth issue up front may be alleviated by simply playing DeAndre Jordan more minutes. During preseason, head coach Doc Rivers was sure to mention Jordan as one of the team centerpieces along with Paul and Blake Griffin, and as the team's third-highest paid player by far he should be. Jordan is averaging 36 minutes so far, including a team-high 41 minutes against the Warriors.
Jordan supposedly couldn't play in crunch-time because of his free throw shooting, but this always seemed a red herring. Plenty of horrible free throw shooting big men have played in the clutch, including Ben Wallace, Omer Asik, Dwight Howard and Shaquille O'Neal in the modern "Hack-a-______" era. Lo and behold, playing Jordan in the fourth quarter has not hurt the team so far. And while Jordan can hurt the spacing at times, especially when Griffin tries to post up, that has not prevented the Clippers from scoring 113.5 points/100 so far, second in the league and 5 points/100 ahead of the third-place Pistons.*
*Yes, the Pistons third-place ranking in offense is a healthy reminder that it's early.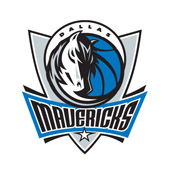 Dallas Mavericks
The Mavs hope that their not-as-close-as-the score-would-indicate 113-105 loss to the Houston Rockets on Friday was not a microcosm of how their season will go. The Rockets raced off to an early lead by dropping 38 points in the first quarter. With the eminently flammable Jose Calderon, Monta Ellis and Sam Dalembert in the starting lineup, Rick Carlise will have his work cut out for him to raise Dallas' point prevention to even adequate levels. That trio was especially bad early on as Houston raced to its big lead.
This semi-transition drive by Jeremy Lin showcases the worst attributes of both Calderon and Dalembert. Calderon is helpless to keep Lin (a point guard of average quickness by NBA standards) out of the lane, while Dalembert's lack of awareness allows him a clear path to the basket. The Seton Hall product has no reasonable explanation. He starts the play well ahead of Lin and doesn't bother to get back to the lane because his man, Dwight Howard, is still near half court. Never mind that Howard is not a threat until he gets within five feet of the basket. Dalembert simply used Howard's position as a mental excuse not to bother to run back. There is certainly no way Dalembert could have been tired, as the game was less than two minutes old. If he simply jogs back to the paint, Lin never even starts his drive.
Here again Calderon is unable to keep Lin from getting a good shot, despite the lack of any real move by Lin. And while Lin misses, Dalembert doesn't contest the shot and fails to box out Howard. The offensive rebound leads directly to a three by Omri Casspi.
Of course, no list of the Mavs' defensive foibles would be complete without mentioning Monta Ellis' attempts to guard James Harden.
It's unclear what Ellis is doing here. The Mavs' game plan no doubt called for him to receive help in this situation, but the Dallas shooting guard can't even hold Harden up long enough for that to arrive. Instead, he takes a quarter-hearted gamble that has no chance. The Mavs give up an instant two, and Harden is off and running to a 34-point night on only 21 shooting possessions. The Mavs were able to cut the deficit to six in the third quarter behind the Carlisle signature match-up zone, but ultimately Houston pulled away again to win comfortably.
While Mark Cuban was likely appalled by the defense, Carlisle's offense should be fine. Bolstering that was Israeli import Gal Mekel's good showing on Friday after struggling in his debut against the Charlotte Bobcats. The former Maccabi Haifa point guard racked up six assists in 22 minutes while also dropping 11 points.
Mekel is a pick-and-roll maestro. The subtle shot fake with which he draws Howard and opens the passing lane to Dalembert on this play is a thing of beauty.
The question for Mekel is whether his shooting and defense can hold up well enough for his passing skills to assert themselves. So far results are mixed, but if he can hold down the backup point guard slot while being locked in at the minimum salary for the next three years, he will be a steal.
The Mavs also brought out a really sneaky 4/1 ball screen for Dirk Nowitzki in the post.
This play is so effectively designed because Mekel walls off Casspi (no doubt wishing him a Friday Shabbat Shalom in the process)* leaving the tiny Aaron Brooks to hopelessly contest the seven-foot Nowitzki's 11-footer.
*This was the first NBA game featuring two Israelis, and was televised live in Israel.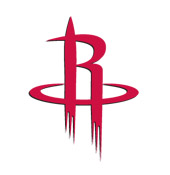 Houston Rockets
Houston started Dwight Howard and Omer Asik together on Friday, but the pair played only limited minutes together due to the fact that Asik fouled out in 15 minutes of playing time. More noteworthy has been the fact that the Rockets have essentially eschewed any of their traditional power forwards, as Donatas Motiejunas, Terrence Jones and Greg Smith have really only played in garbage time. None of those three are averaging more than four minutes per game. Instead, Chandler Parsons, Omri Casspi and Howard have split time at the four.
For his part, Howard looks much more spry than last year. While some worried that he would grumble at a lack of post touches, Howard is only averaging 12 shots while rebounding at a ridiculous clip of 21 per game, including 5.5 offensive. His yeoman's work on the offensive glass in this game was particularly noteworthy. Although the 27-year-old is clearly past the pure athletic peak he reached in 2008 and 2009 when he was one of the most explosive players in league history, he looks on track to regaining a position among the NBA's top 10 players.