Grading Out The 2013 NBA Draft
The 2013 NBA Draft had no shortage of drama. It started when the Cleveland Cavaliers used the top overall pick on Anthony Bennett, and the circus of unexpected moves continued from there.
Every year, we attempt to assign some grades to how teams used their draft and while the true value of players drafted yesterday won't be known for some time, we will attempt to grade on a couple of key criteria:
#1 – Did the team solve an immediate roster need?
#2 – Did the team acquire the best talent available
#3 – Did the team make moves that put them in a position to improve next season?
Keep in mind that trades involving veteran players are generally not a factor in the draft grade given. We'll do complete offseason grades in August.
There were 17 transactions that impacted this draft, so here is how it ended up for the 30 teams in the NBA:
ATLANTA HAWKS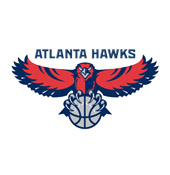 Round 1: Lucas Nogueira (16), Dennis Schroeder (17)
Round 2: Mike Muscala (44)
Given all the moves made to get these players, the Hawks were clearly busy leading up to the 2013 NBA Draft. Overall, the players obtained have more long-term appeal. Nogueira may or may not play for the Hawks this year. Schroeder and Muscala are likely on the roster for training camp and both could bolster the Hawks' second unit. Keep in mind that Atlanta's priority was to preserve cap space for July's free agent class and these picks fit that goal.
 GRADE: B+
BOSTON CELTICS
Round 1: Kelly Olynyk (13)
Round 2: Colton Iverson (53)
The biggest news for the Celtics isn't team president Danny Ainge getting his favorite player in Kelly Olynyk; it's that the Celtics look poised to be blowing up their team in a huge multi-player deal with the Brooklyn Nets. The Celtics will shed a ton of high dollar salaries and offload Jason Terry, Paul Pierce and Kevin Garnett in the Brooklyn deal. Getting back players like Kris Humphries, Gerald Wallace, MarShon Brooks and Keith Bogans who are not deemed to be part of the long-term plan. All four could be moved if anyone shows enough interest, especially at the trade deadline. The Celtics did get three future draft picks (a 2014 protected pick, a 2016 pick and a 2018 pick), and landing Colton Iverson at No. 53 is really a steal. While the draft prospects acquired will clearly be overshadowed by the pending trade, the Celtics did add two quality front court options and picked up three future trade assets for their troubles, while jump starting their rebuilding process.
 GRADE: B+
BROOKLYN NETS
Round 1: Mason Plumlee (22)
Round 2: None
Like the Celtics, the Nets' pending trade that will bring in two bona fide Hall of Famers and guard Jason Terry has clearly overshadowed their drafting of former Duke big man Mason Plumlee. The Nets are an ideal fit for Plumlee and he'll bring some added dimension to the Nets' second unit. As a four-year player at Duke, Plumlee is ready to contribute right away.
GRADE: B+
CHARLOTTE BOBCATS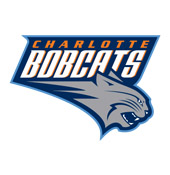 Round 1: Cody Zeller (4)
Round 2: None
The Bobcats took another super athletic player and likely landed themselves that "face of the franchise" guy in Zeller. He is an amazing athlete that can carry a big load. Paired with Michael Kidd-Gilchrist and Kemba Walker, Zeller should flourish in Charlotte and he clearly helps them in a number of needed areas.
GRADE: A-
CHICAGO BULLS
Round 1: Tony Snell (20)
Round 2: Erik Murphy (49)
The Bulls needed some perimeter scoring and got it in both Snell and Murphy. Snell is an intriguing prospect because is so long and athletic. He is a solid shooter and a solid defender. As the Bulls look to add to their second unit, both Snell and Murphy are great fits.
GRADE: B+
CLEVELAND CAVALIERS
Round 1: Anthony Bennett (1), Sergey Karasev (19)
Round 2: Carrick Felix (33)
The Cavs clearly went best talent on the board and they may have nabbed one of the most NBA-ready prospects at the top of the draft in Bennett. Factor in sharp shooter Karasev and the mutli-tooled Felix and the Cavs again bolstered their roster with solid young talent. Karasev is going to need some time to adjust to the NBA game and Felix may not see much floor time as a rookie given the depth accumulating in Cleveland. Bennett is a solid pick and he fits in nicely with the Cavs young core.
GRADE: B+
DALLAS MAVERICKS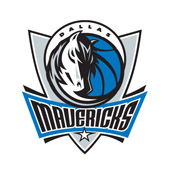 Round 1: Shane Larkin (18)
Round 2: Ricky Ledo (43)
The Mavs moved around to get to these two players, mainly to reduce the costs associated. Both players are solid youth infusions for Dallas and each could really flourish under head coach Rick Carlisle. The Mavs' primary focus is being a free agent player next week, and both of these picks fit in nicely with that plan.
GRADE: B+
DENVER NUGGETS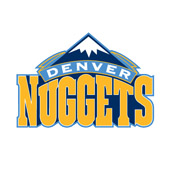 Round 1: None
Round 2: Erick Green (46), Joffrey Lauvergne (55)
The Nuggets' acquisition of Darrell Arthur is really the game of this draft for Denver, especially as it offloaded Kosta Koufos. Trading for Green and Lauvergne were solid second-round moves. Green is a solid backup to Ty Lawson, while Lauvergne likely does not play for Denver in the immediate future. The Nuggets did improve their roster and removed some duplication in the trade, but in the draft they clearly were cost conscious and left serviceable players on the board and moved out of the first round. All in, the Nuggets did OK with this draft, they added some depth but it is unclear if they really improved.
GRADE: C-
DETROIT PISTONS
Round 1: Kentavious Caldwell-Pope (8)
Round 2: Tony Mitchell (37), Peyton Siva (56)
On the surface this seemed like a surprising direction for the Pistons as all indications were they were going point guard in the first round. Adding Caldwell-Pope is a solid pickup and adds a big scoring punch to the Pistons' perimeter game and that should work wonders for Detroit's low-post players. Mitchell is an amazing athlete and scooping up Siva late in the second adds an energy guy to the bench. This was a solid draft for the Pistons, but it simply didn't fit the narrative most had about Detroit prior to the draft.
GRADE: B+
GOLDEN STATE WARRIORS
Round 1: Nemanja Nedovic (30)
Round 2: None
Not sure I understand what this move was about other than getting some cheap talent. The Warriors really seemed like they just wanted the opportunity to add a rookie scale player, not sure Nemanja plays for Golden State this year, but if he does he is a reasonable asset for a team that didn't have a pick coming into the draft. There were options available that could have helped Golden State next year still on the board, so it is hard to positively grade this deal with that in mind.
GRADE: C-
HOUSTON ROCKETS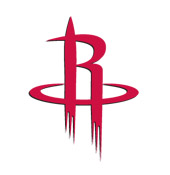 Round 1: None
Round 2: Isaiah Canaan (34)
The Rockets tried to trade into the first round but found no takers for their contracts. Scooping up Canaan in the second round is a steal of sorts. He is a ready-to-play guard who can really shoot it. It is clear that Jeremy Lin has some competition today and Canaan may be the better NBA player.
GRADE: B+
INDIANA PACERS
Round 1: Solomon Hill (23)
Round 2: None
This one is a head scratcher. The Pacers did something similar last year scooping up Miles Plumlee a dozen or so picks ahead of where he was projected. Hill is a decent player and he could play the Danny Granger role after his contract expires or if injury strikes. It's hard to rationalize Hill at No. 23 when almost no one had him rated anywhere close to this high. It's clear the Pacers took they guy they liked, but they may have had better options available to them at No. 23.
GRADE: D-
LOS ANGELES CLIPPERS
Round 1: Reggie Bullock (25)
Round 2: None
The Clipper needed an all-around slid player and they added one in Bullock. Given where the Clippers are headed, Bullock fits in nicely and should get a chance with Doc Rivers. This wasn't a sexy pick, but it really filled a need and added some versatility to the roster.
GRADE: B-
LOS ANGELES LAKERS
Round 1: None
Round 2: Ryan Kelly (48)
This one is tough. Kelly is a solid player and should fit in nicely with Mike D'Antoni's system in Los Angeles, but the problem is there were so many better options available even at No. 48. The Lakers didn't botch the pick by any means, but there were players that solved more immediate needs.
GRADE: D
MEMPHIS GRIZZLIES
Round 1: None
Round 2: Jamaal Franklin (41), Janis Timma (60)
Getting Franklin at No. 41 was maybe the steal of the draft. Franklin is a super competitor who can flat out score and is a good defender. Timma is a deferment that's not likely to play in Memphis anytime soon. The Grizzlies got a first-round talent at the 41st pick so there is no way you can't grade this high. The only downside to this draft is the trade of Darrell Arthur to Denver, not sure that makes a ton of sense, but the draft grades are not based on traded veterans so we'll have to grade that down the road.
GRADE: A
MIAMI HEAT
Round 1: None
Round 2: James Ennis (50)
The HEAT got an interesting project player in Ennis. Considering the HEAT didn't have a pick coming into the draft, they came out with a solid athletic prospect that could fit in nicely with the development group or the second unit. Ennis isn't contributing in a big way next year. He'll be more of a practice player, so it's hard to gauge his real impact on a team that's won two championships. Adding undrafted point guard Myck Kabongo was a solid move, since he was arguably the best undrafted player available.
GRADE: C
MILWAUKEE BUCKS
Round 1: Giannis Antetokounmpo (15)
Round 2: Nate Wolters (38)
This one is tough, because the Bucks did get one of the more promising players in the 2013 draft, but the problem is he won't help them at all next year. Getting Wolters is a solid pick up. The point guard can flat out score and given that Milwaukee is likely losing both Monta Ellis and J.J. Redick to free agency, Wolters could prove to be serviceable right out of the gate. Antetokounmpo's learning curve really devalues this draft for Milwaukee, because there was so much there for them on the board. In three years they might have gotten a great asset, but that hurts today.
GRADE: D
MINNESOTA TIMBERWOLVES
Round 1: Shabazz Muhammad (14), Gorgui Dieng (21)
Round 2: Lorenzo Brown (52), Bojan Dubljevic (59)
Minnesota fans were hoping for a big trade up for Victor Oladipo, but when you look at what the Wolves came out of the draft with, they did very well for themselves. Muhammad is that impact two-guard they have coveted for some time. They add another big body center in Dieng in the event that Nikola Pekovic gets a silly free agent offer. They add a quality backup point guard in Brown and they got some cash in their deals to make these picks happen. All in all, the Wolves had a really solid draft. They got great value for their picks. They helped their roster. It is hard to not grade this high.
GRADE: A
NEW ORLEANS PELICANS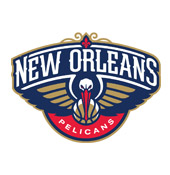 Round 1: None
Round 2: Pierre Jackson (42)
The Pelicans turned the No. 6 into an All-Star point guard in Jrue Holiday. That is pretty impressive. The trade for Nerlens Noel to Philadelphia cost the Pelicans a top five protected pick in 2014, but for a team that plans to be in the playoff hunt next year, adding the proven Holiday makes a ton of sense. If the wheels fall off for some reason, the Pelicans are protected from losing an Andrew Wiggins or a Jabari Parker, so this was betting big. The Holiday addition is a huge part of the Pelicans draft, but they did come out of the evening with Pierre Jackson, which is a solid pickup at 42, but it's a pickup they did need. The Pelicans have the guard spots loaded, so this one doesn't make a ton of sense on its own. Its clear New Orleans is going to move some guards next week, so that will help this all make sense in an off-season grade. But for a draft grade, its duplication.
GRADE: C-
NEW YORK KNICKS
Round 1: Tim Hardaway Jr. (24)
Round 2: None
Not sure the Knicks could have scripted a better pick up for themselves. Hardaway is ready to play. He solves a real perimeter scoring need. The only wrinkle is he sort of plays the same spot Mike Woodson has carved out for Iman Shumpert. Word is Shumpert will play a couple of games of Summer League for the Knicks to showcase his point guard game, but with Shumpert and Hardaway sort or projected to the same spot, this might not fit as neatly as a pure point guard would have. Regardless, this is a great pickup for New York and a great value at No. 24.
GRADE: B+
OKLAHOMA CITY THUNDER
Round 1: Steven Adams (12), Andre Roberson (26)
Round 2: Alex Abrines (32), Grant Jerrett (40)
The Thunder made some moves to end up with these four players. Adams fits in nicely and may actually play a role for them next year. Roberson is a superb athlete, but he is awfully similar to Perry Jones III. Abrines is a promising international prospect, while Jerrett could be a bit of a steal. All in all, the Thunder added depth and talent, but they did not address their biggest need which is an impact scorer. There has been talk that Kevin Martin may opt for a different situation in free agency and that means the Thunder are pretty thin at the two spot and even more so in the go-to scoring department.
GRADE: C+
ORLANDO MAGIC
Round 1: Victor Oladipo (2)
Round 2: Romero Osby (51)
The Oladipo pick makes a ton of sense. He is an energy, defense guy that plays hard and is poised. The Magic could have gone risky, but they played the No. 2 pick safe and got a good addition to their young core. In the second round the Magic scooped up Osby, who is an older player, but has a well-rounded game. The question for Orlando is the log jam of power forward types they have on the roster. It's clear the Magic are going to have to make some additional moves if Osby is staying on the roster. All in all, this was a solid draft for Orlando. They did not address their point guard need and they could have added some different talent, but this was a safe, smart draft for Orlando.
GRADE: B
PHILADELPHIA 76ERS
Round 1: Nerlens Noel (6), Michael Carter-Williams (11)
Round 2: Arsalan Kazemi (54)
Wow. The 76ers simply tore it apart on draft night. The decision to deal Jrue Holiday likely signals more moves are coming. But adding Noel gives the Sixers a possible stud at the five spot and adding Carter-Williams gives them a high basketball IQ guy to build the team around. Kazemi in the second round is nice value. Overall, this was a bold draft for the new 76ers front office and it's clear they are embarking on a long-term rebuild. The first round players that Philly acquired both have questions to answer, so it's hard to grade this draft high, despite liking the pieces they assembled. The 76ers won't be better next year because of this draft, but they might be significantly better in two years.
GRADE: C-
PHOENIX SUNS
Round 1: Alex Len (5), Archie Goodwin (29)
Round 2: Alex Oriakhi (57)
The Suns made a couple of moves to get to these players, so they were active. Len is a solid pick up although it does signal that the rumored departure of Marcin Gortat is likely real. Goodwin is a superb athlete, but you have to wonder how that's going to work with guys like Michael Beasley and the Morris twins. Goodwin will need time and the ball and it's unlikely he'll get either as a rookie. Oriakhi in the second round was good value and if Malcom Lee can play for Phoenix, that's a decent get as well. Overall this draft was good, but not sure it gave the Suns that go-to guy they were desperately missing. They may get that player in trade later, but that's is not something we can grade today.
GRADE: C-
PORTLAND TRAIL BLAZERS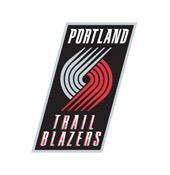 Round 1: C.J. McCollum (10)
Round 2: Allen Crabbe (31), Jeff Withey (39), Marko Todorovic (45)
The Trail Blazers nailed this draft. Their single biggest need was a solid second unit and before they have spent a dime in free agency, they are almost there. McCollum, Crabbe and Withey can all play today. Todorovic is more of a deferment, but all in all, Portland got great value for their picks. They were aggressive in solving needs and they are clearly a better team today. Solid draft for the Blazers.
GRADE: A
SACRAMENTO KINGS
Round 1: Ben McLemore (7)
Round 2: Ray McCallum (36)
As much as things change, they stay the same. McLemore could be a stud in the NBA. He has the skills to be really good. The problem is the Kings drafted yet another kid with questions about his drive and his character. It is hard not to flag that given what is on the roster already. McCallum is a solid pick up, but do the Kings really need another backup point guard? There was so much more available for Sacramento that this just feels like more of the same. Not sure the Kings are better today because of the draft. Not sure they got great value for their picks and there were better options on the board when they picked. This isn't a bad draft for Sacramento, but not sure this is a good draft either. Time will tell, mainly because of the questions surrounding McLemore.
GRADE: D
SAN ANTONIO SPURS
Round 1: Livio Jean-Charles (28)
Round 2: Deshaun Thomas (58)
The Spurs had committed to Jean-Charles a few weeks ago, and it's unlikely he plays for them this year so this is absolutely a 'draft and stash' scenario. Thomas at No. 58 is a steal. Thomas can just flat out score and when you consider the Spurs are losing DeJuan Blair to free agency, Thomas could give them that same kind of punch from the bench. Thomas isn't nearly the physical beast that Blair is, but he sure can score. The Spurs deferred the best part of their draft, but they did get solid value for their picks.
GRADE: C
TORONTO RAPTORS
Round 1: None
Round 2: None
The Raptors tried to trade into the draft, but at the end of the day they sat this year out. With so many young guys needing time, adding more youth only made sense if it was the right youth and it's clear the same players Toronto coveted were the same players other landed. Hard to get a grade if you don't compete, but this was planned from the beginning and absolutely part of the bigger plan.
GRADE: INC
UTAH JAZZ
Round 1: Trey Burke (9), Rudy Gobert (27)
Round 2:  Raul Neto (47)
The Jazz solved their biggest need – leadership. They traded a ton to get the two guys they ended up with, but they got the point guard they coveted and they got a project for tomorrow. With Derrick Favors and Enes Kanter clearly the future the Jazz have time to be patient with Gobert. Burke should make a lot of the dysfunction in Utah go away, so all in all this is a good draft. The Jazz got value, they solves problems and are clearly better today than yesterday. Neto is an interesting pick-up in trade. He has a chance to be an NBA point guard, it just might not happen this year.
GRADE: A-
WASHINGTON WIZARDS
Round 1: Otto Porter (3)
Round 2: Glen Rice Jr. (35)
The Wizards got what they wanted in Porter. He fits an immediate need. He is ready to play ad he is great value at the No. 3. Landing Rice in the second ound was also a solid pick up. Rice is a good scorer and he has played against bigger, more mature guys in the D-League and had success. The Wizards didn't do anything crazy, in fact they played this one pretty safe, but they did get value for their picks and they are better today.
GRADE: B+
If you want to re-live the 2013 NBA Draft, make sure to check out the Draft Day Diary; we chronicled all the rumors, deals and trade chatter as it happened. Experience the draft again with the Draft Diary.