Mavericks Have Options if They Want Them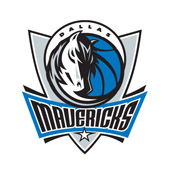 Several league sources say that the Dallas Mavericks have two possible deals on the table involving the 13th overall pick. Both scenarios involve Shawn Marion being moved so he would have to formally opt-in to the final year of his contract, which he has not done as of yet. The Mavericks apparently have been talking with the Cleveland Cavaliers about a deal that would send an opted-in Marion and the player selected with the 13th pick to the Cavs in July in exchange for the player selected with 19th pick. The deal would have to happen in July when the new salary cap is set and the Cavs can clear the money to absorb Marion's final contract year worth $9.3 million. The Mavs have also had similar talks with the New Orleans Pelicans that would send the No. 13 to NOLA along with Marion. However, the Mavs would not get a draft asset in return, but rather a low-dollar roster player or a future protected pick.
The Mavs are aggressively denying that this deal is out there, but multiple league sources say it's been discussed a few times. The Cavs' first priority appears to be landing Boston's Paul Pierce or bundling both of their draft assets for a bona fide player so Dallas may not have the firm deal they want, hence the public denials.
Marion's ability to muck up a deal with his option is also playing a role. Marion has until June 30th to opt in with the Mavericks, but it seems Dallas may be picking for someone else at No. 13 on Thursday if they can indeed reach a deal.