NBA AM: Cavaliers Have Plenty Of Options
VIDEO OF THE DAY
Former USC center DeWayne Dedmon is still relatively new to the game of basketball, but has a lot of room to grow. He talks about that and more in today's video of the day.
Watch More Video Here
The Cleveland Cavaliers won the 2013 Draft Lottery on Tuesday night, which will give the franchise the top overall pick in this year's draft. It marks the second time in the past three years the Cavaliers have nabbed the no. 1 overall pick and the third time since 2003. The Cavaliers also holds the no.19 overall pick.
Cleveland has compiled a 64-166 (.278) mark since four-time league MVP LeBron James departed in free agency in 2010 and haven't reached the playoffs.
But shortly after it was revealed the club would have the top pick in June's draft, Cavaliers owner Dan Gilbert said he feels this is the last year the club will be in the lottery and has his eyes on bigger success next season – making the playoffs.
"We were hoping regardless of what pick we got that this would be our last lottery," Gilbert told the media following the lottery. "We thought originally after everything had to be reset that it would be a three-year process. You never know. It could be four. We thought three years, but having No. 1 and 19, we've got a pretty good chance of this being the last [lottery] for a while."
The Cavaliers will have a plethora of options this summer to potentially meet Gilbert's desires of  climbing back into the postseason mix.
The franchise has solid draft positioning, also possessing the no. 31 and no. 33 overall picks, an All-Star performer in Kyrie Irving who has yet to reach his prime, assets for the trade market and plenty of cap room to be a player in free agency.
The team has just over $27 million in guaranteed salaries on the books for next season, but could create more space with the contracts of C.J. Miles ($2.3 million) and Kevin Jones ($789k) being non-guaranteed. Veteran forward Marreese Speights holds a player option of $4.5 million for next season and could opt out to pursue a multi-year deal this summer.
This favorable salary cap position puts the franchise in a position of strong leverage to also pursue free agents. The team has been rumored to have some interest in former no. 1 pick Greg Oden who has been working his way back into shape after numerous knee surgeries.
Center Anderson Varejao is on the books for $9 million next season and the $9.7 million he is owed in 2015 is non-guaranteed. Varejao was attracting plenty of interest throughout the league last season before injuries cut his campaign short. Should he return healthy, his market value will increase further based on his productivity and future contract impact. The Cavaliers, though still very high on Varejao, will undoubtedly explore the possibility of moving the veteran for more assets to bolster its roster.
It is still very early in the draft evaluation process, but most believe Cleveland will give a lengthy look at former University of Kentucky standout Nerlens Noel at the top spot in the draft. Noel is recovering from a torn ACL, but has stated he hopes to return by November. Former Kansas guard Ben McLemore is projected by most to be selected in the top three, though the Cavaliers will likely pass on his talent because he and the team's 2012 lottery pick, Dion Waiters, play the same position (shooting guard).
Gilbert's son, Nick, is giddy with the news his team won the lottery and is hoping to come out of the draft with the final piece to their rebuilding puzzle.
"Kyrie [Irving] is a hell of a player … but this also felt almost as good," Nick Gilbert said. "That was the first time. This is the second time, but man does it feel good to get the first pick this last time. Get that last player to give us a push."
On paper, the Cavaliers are poised for a breakthrough season in 2014, but must execute. The draft is a crapshoot, even with the top pick, free agency is unpredictable and expiring contracts don't have the same value as in years past.
But, even with those uncertainties, the Cavaliers have plenty of options moving forward.
Loading ...
Kevin Love Remaining Optimistic On Timberwolves' Future
The Minnesota Timberwolves haven't reached the playoffs since the 2004 campaign, finishing with a .400 in only two seasons during this span. The arrival of Kevin Love has provided glimpses of promise over the years, but the team has yet to record 35 wins in a season with him in the lineup.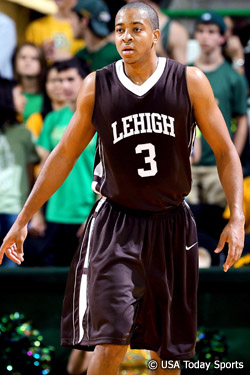 The lack of victories has caused frustration and helped to spark rampant speculation on whether Love will decide to opt out of his deal in 2015 to pursue greener pastures. In the past Love has been critical of the team's front office and frustrated by the lack of success on the floor.
Earlier this month the team's ownership group dismissed president of basketball operations David Kahn, who compiled a league worst 89-223 (.285) during his tenure at the helm. The club hired league veteran Flip Saunders into the role and he has immediately received praise from Love since his arrival.
"I think Flip is great," Love said to HOOPSWORLD. "I've always admired what he's done, obviously coming from  the Timberwolves prior, being with Detroit and having been in the Western and Eastern Conference Finals he's got quite a reputation.
"I think as far as him meshing and being in constant contract with coach [Rick] Adelman is going to be great for us. We're hopeful and confident that he'll make the right decisions  and move us forward in the right direction."
One of Saunders' first opportunities to put an imprint on the team's roster will be in the upcoming draft. The Timberwolves are slotted with the no. 9 pick in this year's lottery and Love believes the team needs to target a shooter capable of scoring in a variety of situations.
"I think we just need a guy who can be a lights out shooter for us," Love said. "I'll come back and shoot the ball well and I think we have guys on our team who can shoot the ball real well but we need a guy who can in any setting be able to hit a shot and open up the game for us a little bit so we can play more fluid. I think that's first and foremost what we need to add and from there that's probably a better question for Flip."
One of the best shooters in the draft is Lehigh product C.J. McCollum, who may still be on the board when Minnesota gets on the clock. McCollum, projected as a surefire lottery pick, shot 52 percent from three-point range in his final collegiate season while averaging 23.9 points per contest.
Even if a prominent shooter isn't on the board, Love still feels there's enough talent in the draft to get a rotational piece and coupled with some offseason maneuvering firmly believes Minnesota should be competing for a playoff spot in 2014.
"I think we have a high enough pick to where we can still add value to our team," Love said. "So if we can do that, and I'm confident we can in the draft, and in the offseason make some good moves we're going to be a very good team next year."
NBA Draft Combine 2013 Coverage
The HOOPSWORLD team had the 2013 Draft Combine covered from start to finish, live on the ground.
Catch all of the video interviews from yesterday's collegiate stars and this year's NBA rookie class.
You can find HOOPSWORLD's 2013 draft combine coverage HERE
HOOPSWORLD NBA Draft Prospect Profiles
The NBA Draft is rapidly approaching. Get up to date information on the top prospects here.
NBA Chats
If you are looking for upcoming NBA chats, click here. If you are looking for previous NBA chats, click here.