NBA AM: Don't Count Out The Mavericks in 2014
Russ Smith - VIDEO OF THE DAY
br> br>
Louisville's Russ Smith was the darling of the 2013 NCAA National Championship game, and while he could have entered the draft this year. Russ is locked into the 2014 NBA draft class and is looking for another big year as a Cardinal.
Watch More Video Here
The Dallas Mavericks finished last season with their worst record (41-41) since the 2000 campaign and as a result missed the playoffs for the first time since that campaign. So it didn't come as a surprise, in the least, the franchise entered the summer proactively looking rejoin the league's elite.
The team attempted to woo All-Star center Dwight Howard in free agency but the veteran opted to sign with the Houston Rockets. The whiff on Howard and the team's subsequent signings has led to a widespread narrative the Mavericks have had a disappointing summer.
Mavericks head coach Rick Carlisle doesn't agree with the skeptics and believes a return to the playoffs is still a very realistic goal for the 2014 campaign.
"I think you have to view it that way," Carlisle told Jeff Caplan of NBA.com. "And, you've got to be careful. You've got to eliminate the external noise and the doubters and the naysayers and all that kind of stuff. You've got to have just a real positive enthusiasm and focus on your group, and you've got to see in your mind how they can get better. Then you've got to facilitate that."
The Mavericks ultimately signed Monta Ellis, Samuel Dalembert, Jose Calderon, DeJuan Blair, Wayne Ellington and Devin Harris in free agency this summer, while losing a talented cast including O.J. Mayo, Chris Kaman, Darren Collison and Elton Brand.
Despite the constant roster turnover Carlisle says it shouldn't be used as a crutch for the franchise this season and views the latest edition as another challenge in his coaching career.
"I just made a conscious decision that I'm not going to be a coach that's limited to a certain system," Carlisle said. "I'm hanging my hat on my ability to adapt each year to potentially a roster that's quite different, and with the new CBA we're going to have more of that in this league. I've done a lot of it in my career leading up to now anyway, so it's always challenging in those situations, but it's also exciting.
"We're living in a different time. We're living in a time now where there's going to be more one-year deals, there's going to be more turnover, so everybody adjusts to the dynamics of the new CBA, and I don't know that that's going to happen for another year or two, at least. That said, if you're going to be a head coach in this league you've got to be very open-minded, you've got to be open to change and adaptation. You always want continuity, but you're not always going to have it."
The Mavericks finished just four games behind Houston for the eighth and final playoff spot in the Western Conference last season. But the team finished strong down the stretch compiling a 28-18 record.
Loading ...
Collison Providing Clippers With Insurance In Backcourt
Arguably for the first time in its history, the Los Angeles Clippers will enter next season with legitimate championship aspirations. Last season the team won a franchise record 56 regular season games but was ultimately bounced in the first round of the playoffs at the hands of the Memphis Grizzlies.
Not resting on last season's success the team has been busy this summer hiring head coach Doc Rivers, trading for veterans J.J. Redick and Jared Dudley and also signing point guard Darren Collison in free agency.
Collison's signing didn't generate worldwide media coverage but the move gave the Clippers a starting quality point guard who will be entrusted to play limited minutes behind All-Star Chris Paul.
Paul missed 12 games last season battling nagging injuries so the addition of Collison is a worthy investment. As a historical note, Paul played in just 45 games during the 2010 campaign, as a member of the New Orleans Pelicans, before going down to a season  ending knee injury. Collison was a rookie on that New Orleans squad who played well in Paul' absence.
Collison believes the union will be even better the second time around.
"[Paul] knows I'm grown. I'm a lot more mature," Collison told Eric Patten of NBA.com. "That was my first year coming into the NBA and everything was so new to me, where I kind of had to learn from him. I know coming into this year I don't have to learn too much. I can kind of just play my game, but at the same time I can still get better playing against him in practice. My decision wasn't to come back and learn from him, you know what I mean. My decision was to try to win. It's just the best of both worlds. I get a chance to do it with one of the best point guards in the NBA."
Collison played with Dallas last season and his first preference was to remain with the Mavericks. Ultimately, the team decided to move in a different direction this summer and the four-year veteran quickly signed with the Clippers believing Los Angeles offered a stronger chance of winning at a high level – right now.
"I felt like playing with the Clippers was an opportunity to win now," Collison said. "I couldn't care less how old I am or how young I am, I want to win now. Regardless, if I come off the bench or however many minutes they want to play me, I want to be on a championship team.
"You look at my days at UCLA I've always been accustomed to winning. That's something that I thrive on. I feel like I play better on winning teams for some reason. I'm sure everybody and anybody in the NBA can say the same thing. For me personally, I can't take losing really well. It's tough for me personally."
Collison has career averages of 12.1 points and 5.2 assists on 46 percent shooting in 296 contests. The Clippers will be Collison's fourth team, having also logged time with Indiana from 2010-12.
Rockets Sign Ronnie Brewer, Add Depth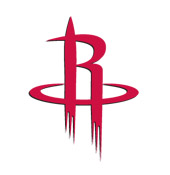 The Houston Rockets signed veteran guard Ronnie Brewer to a two-year partially guaranteed deal according to a report by Marc Stein of ESPN. Brewer, 28, averaged a career-low three points per game last season in 60 appearances with the New York Knicks and Oklahoma City Thunder.
The Rockets previously added offensive minded wings Reggie Williams and Omri Casspi in free agency this summer. But the addition of Brewer will give the team a true defensive minded wing who can guard both the shooting guard and small forward position.
Last season the Rockets reached the playoffs for the first time since the 2009 campaign but were eliminated in the first round by the Thunder (Brewer played just one game in the series for Oklahoma City). Expectations are higher for Houston next season with the addition of All-Star center Dwight Howard into the fold.
Kings' big man DeMarcus Cousins talks about being part of USA Basketball and what he expects from his team this season.
From Summer League, Kyle Weaver talks about his summer, what he hopes to show NBA teams and how he hopes to get back to the NBA.