NBA AM: The Dwight Howard Update
Today may or may not be the day that free agent center and perennial All-Star Dwight Howard makes his long-awaited decision on where he'll be playing for the next 4-5 years. Whenever he does, it will mark the end of a two-year saga that started in Orlando, moved to Los Angeles last year and now has four other destinations along with LA where it could end.
Howard's choice is really holding up business around the league as the Los Angeles Lakers, Dallas Mavericks, Houston Rockets, Golden State Warriors and Atlanta Hawks to a certain extent are stuck in a holding pattern until he officially makes up his mind. Once he makes his commitment, activity across the league should pick up rapidly.
Regardless of whether or not Howard announces today, we're in the final stages of this process. Howard has already met with every team he's willing to meet with, heard their sales pitches and received all the information he needs to choose. With that in mind, we take a look at where things stand with each team as of right now with the most coveted free agent in the NBA:
Atlanta Hawks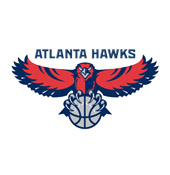 Looked at as a long shot heading into free agency, the Hawks seem to be the only team in the mix that has acknowledged their pursuit is going to come up a bit short. Hawks general manager Danny Ferry started creating cap space for this day the second he received the job last summer, but it really seems like the Hawks' only shot to land Howard was to pair him with All-Star point guard Chris Paul, who didn't even meet with other teams after becoming a free agent. Instead, he immediately committed to a long-term contract with the Clippers thanks to their hiring of Doc Rivers as head coach and vice president.
Their second big selling point was that Atlanta is Howard's hometown. However, the idea of a homecoming has never been overly appealing to Howard, who has stated that the ability to compete for a championship is the most important factor in his decision.
The Hawks recently received a commitment from Kyle Korver, a sign that they may have already started to move on with their contingency plan. If Howard chooses the Hawks, it would probably be a surprise even to them.
Dallas Mavericks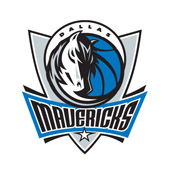 The Mavericks met with Howard for several hours right before the Lakers received the final word and like the rest of the teams who met with Howard, they felt really good about their chance to land him.
Dallas is trying to sell Howard on the prospect of playing with Dirk Nowitzki for a year and forming a lethal power forward-center combination, then trying to hit another home run during free agency next year. The 2014 free agency class is star studded with guys like LeBron James and Carmelo Anthony headlining it. Nowitzki is saying that he will take a pay cut in order to give the Mavericks the necessary flexibility to bring a max contract player to go along with he and Howard.
The Mavs' have never appeared to be any higher than third in the race for Howard. It doesn't seem like that's changed. In fact, if it has, it's not in a good way as the Warriors' late push may have inched them ahead of the Mavs. It's not that Dallas hasn't made a compelling case, it's just that the teams ahead of them are more attractive options.
Golden State Warriors
Many were wondered why the Warriors were even apart of this process. After all, it seemed like they were pigeonholed into only being able to sign-and-trade for Howard, something that the Lakers have been adamantly opposed to. As it turns out, though, the Warriors were able to get a meeting with Howard for good reason and they're actually an emerging threat to win the sweepstakes now.
The Warriors' meeting with Howard could not have gone better. Mark Jackson made a real impression on him and the prospect of playing with a talented young core that features Stephen Curry, Klay Thompson and Harrison Barnes for a franchise that hasn't been a contender in decades is understandably appealing to Howard.
Originally it looked like landing Howard would cost the Warriors at least one of those pieces, if not two, but the Warriors' had an unexpected trick up their sleeves. According to reports Warriors general manager Bob Myers has found a taker for the expiring contracts of Andris Biedrins, Richard Jefferson and Andrew Bogut. If true, the Warriors would free up the necessary space to sign Howard outright, taking the Lakers completely out of the equation. They would likely have to give up multiple first round picks along with their expiring deals, but it's a price they're more than willing to pay if it means landing the best center in the game.
Los Angeles Lakers
Twitter wasn't around when Lakers star shooting guard Kobe Bryant was a free agent back in 2004, but if it was the paranoia over his potential departure would probably mirror the fear that there is over Howard's right now. The Lakers were short and sweet in their meeting with Howard because technically they've been recruiting him to stay since he they acquired him in a monster four-team trade last August.
Their plan revolves around trying to make another run with the group that got hit so hard by the injury bug last season along with adding some additional shooters. Then, in 2014, they'll go hard after whatever big name free agent Howard wants them to as they're set to have serious cap space.
The Lakers offer Howard the biggest stage, the most money and a supporting cast that contains guys who have won multiple championships like he desires. But, Howard has serious concerns about Lakers head coach Mike D'Antoni's system and the health of the aging Bryant and Steve Nash. Plus, he described this past season as a nightmare. Unlike the other four teams that are pursuing him, Howard knows exactly what life as a Laker is like and for him it wasn't that harmonious or fulfilling.
At this point, the Lakers are dangerously close to losing Howard. They made it known how much they want him and winning with the Lakers is unlike winning with any other team, but Howard still could walk. Most recent reports have the Lakers considering sign-and-trade options as there's a growing belief in the organization that Howard's played his last game with them. If he does stay, it's likely going to be a late switch like Bryant made.
Houston Rockets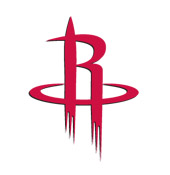 The Rockets were the favorites going into free agency and it's safe to say that they are still the slight favorites over the Warriors, Mavericks and Lakers.
They were the first team to meet with Howard and by all accounts they cemented their status as the favorites for Howard with their presentation. The Rockets' flashed back to what their championship days were like with Hakeem Olajuwon and Clyde Drexler, while selling Howard on their current core being a team he can contend with immediately. They already have a young star of their own in James Harden, who was at the meeting as well and has been recruiting Howard for weeks already. And, they have the flexibility to go out and add another one via trade. Their sights are reportedly set on highflying forward Josh Smith, who will be their next top priority if they get a commitment from Howard.
The Fourth of July was a very busy one in the NBA several commitments being made and a three-team trade being agreed to. The biggest fireworks are yet to come, though. Howard's decision, which could be coming at any time now, will send a shockwave through the rest of the league, especially with the five teams involved in his recruitment, that will be felt for years to come.
Jefferson Gets His Deal: At the outset of free agency it looked like the Dwight Howard saga was going to prevent Al Jefferson from getting the kid of offer he was looking for, but that was not the case afterall. Jefferson met with the Charlotte Bobcats on Wednesday and that will be his last meeting in free agency as the two sides have agreed on a three-year contract worth $41 million.
Jefferson's departure comes as no surprise. The Utah Jazz have been grooming his replacement for years and seemed to be more interested in keeping Paul Millsap. Jefferson was said to be looking for a four-year deal worth $15 million per, but settled for the Bobcats' comparable offer.
In order to free up the space to sign Jefferson the Bobcats will have to use their amnesty provision on Tyrus Thomas, who was owed eight million over each of the next two seasons.
The signing of Jefferson is one of the biggest in Bobcats' history. He's one of the premier low post scorers in the league and a viable top option, something that will make newly-hired Bobcats head coach Steve Clifford's job much easier.
Jefferson is surrounded by a lot of young talent, but it's on the Bobcats to make sure that they don't just let their offseason consist of signing Jefferson. If they can re-sign Gerald Henderson and add another solid piece or two, they could find themselves out of the cellar and in the mix to compete for the eighth seed in the East.
Three-Team Trade Agreed To: The New Orleans Pelicans, Portland Trail Blazers and Sacramento Kings agreed to a three-way trade yesterday that will see Tyreke Evans signed-and-traded to New Orleans. Click here to read the complete breakdown and instant analysis of the trade!