NBA Offseason Grades: Western Conference
In the Eastern Conference grades, the Brooklyn Nets were the only team to receive an A for what they accomplished this offseason. Out West, two teams are deserving of the highest mark, though, but first, a reintroduction to the thought process:
Cap space cannot play for you and future draft picks will not win you any games this season. Instead, the Western Conference teams ranked here—just like the Eastern Conference teams from Wednesday—are being graded and critiqued simply based on the comparison between the players that took the floor for the team last season and the players that will take the floor for the team this season.
In other words, the fact that the Boston Celtics got three future first round draft picks from the Brooklyn Nets in exchange for Paul Pierce, Kevin Garnett, and Jason Terry was immaterial to the fact that for the 2013-14 season, the Celtics have taken as big a step back as possible, trading Hall of Famers for marginal players. The Celtics earned a D- for their offseason as a result.
Another thing to keep in mind: it is easier for a poor team to earn a higher grade, because the grade received is in relation to the product that the franchise will field in 2013-14, versus what it did field in 2012-13.
So, while the New Orleans Pelicans have received a higher grade than the San Antonio Spurs here, that is not to say that the Pelicans are a better team than the Spurs, but that the Pelicans improved themselves from last season to a higher degree than that of the Spurs.
And speaking of the Spurs, as the commencement of the 2013-14 NBA season nears, it is as wide-open as ever in the Western Conference. Like the Miami HEAT, if the Spurs are to repeat as conference champions, they will have their work cut out for them.
NORTHWEST DIVISION
Portland Trailblazers – (33-49)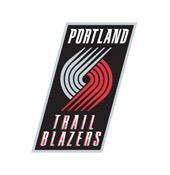 Key Additions: C.J. McCollum, Thomas Robinson, Robin Lopez, Dorell Wright, Earl Watson, Mo Williams
Key Subtractions: J.J. Hickson, Eric Maynor, Sasha Pavlovic, Luke Babbitt
Last summer, desperately in need of size up front and armed with cap space, the Blazers offered restricted free agent Roy Hibbert a four-year max. offer sheet worth $58 million. The Indiana Pacers matched the offer, and as a result, LaMarcus Aldridge and J.J. Hickson were the starting frontcourt for coach Terry Stotts.
This summer, the Blazers have managed to fill the size void by acquiring Lopez from the New Orleans Pelicans. The drafting of shooting extraordinaire C.J. McCollum and the signings of Mo Williams and Earl Watson have greatly improved the team's backcourt depth, so sophomore point guard Damian Lillard may not be asked to play the 39 minutes per game he played last season when he tied for second in the league in minutes played per game.
And while it is difficult to see young and talented size walk away in Hickson, the Blazers were in the right place at the right time, nabbing Robinson in a salary dump that the Houston Rockets needed to make happen in order to sign Dwight Howard.
In all, the Blazers did quite well this offseason, and they should be much improved after last season's 33-49 campaign.
GRADE: B +
Minnesota Timberwolves – (31-51)
Key Additions: Shabazz Muhammad, Gorgui Dieng, Kevin Martin, Chase Budinger, Corey Brewer, Ronny Turiaf
Key Subtractions: Greg Stiemsma, Andrei Kirilenko, Luke Ridnour
Although there are a great amount of hardwood pundits who believe the Timberwolves overpaid in re-signing Pekovic on a five-year deal worth $60 million, his deal should not shock the modern NBA conscience. Big men are paid substantially, and often cash in as a result of their promise, and Pekovic's 16.3 points and 8.8 rebounds per game last season— in just his third in the league—warrant his annual salary. His re-signing in Minnesota is a net-plus, even if the Wolves gave him one year longer than everyone believes they should have.
With Ricky Rubio expected to return to full strength and J.J. Barea serving as his primary backup, trading Ridnour for Martin made perfect sense. The Wolves needed to improve their perimeter shooting after ranking 24th in field goal percentage and 30th in three-point percentage last season.
Budinger and Brewer give the Wolves two capable bench contributors and Muhammad and Dieng are a pair of prospects that give fans in Minnesota something to look forward to in the future.
Andrei Kirilenko's departure hurts Minnesota, but is the only sore spot this summer.
GRADE: B +
Oklahoma City Thunder – (60-22)
Key Additions: Steven Adams, Andre Roberson, Ryan Gomes
Key Subtractions: Kevin Martin
The Thunder signed-and-traded Martin, one of the key pieces in the James Harden trade from last October, in a three-team deal that netted them the rights to Polish prospect Szymon Szewczyk. They still have second-year shooting guard Jeremy Lamb and they used the lottery pick they received from Houston on Pittsburgh center Steven Adams.
Now, even without any growth or impact from the Thunder's prospects, with the return of Russell Westbrook, they should continue to be one of the conference's stronger teams.
On paper, Martin's departure hurts—he was the team's third leading scorer at 14 points per game and their top three-point shooter, connecting on 42.6 percent of his shots from downtown. However, during last season's playoff run, Reggie Jackson showed that he can be a reliable threat for the Thunder, and now, out of necessity, the team will sink or swim with him as the third scorer they need out West.
Replacing Martin with two rookies and Gomes—who spent last season playing in Germany—is not ideal, but overpaying Martin to stay would not have been either. If Lamb or Jackson takes a leap forward, the Thunder could win the conference, but at the very least, they will be contending again.
GRADE: B
Denver Nuggets – (57-25)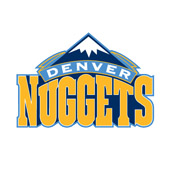 Key Additions: J.J. Hickson, Nate Robinson, Randy Foye
Key Subtractions: Andre Iguodala, Kosta Koufos, Corey Brewer
Despite winning 57 games and finishing last season as the third seed in the Western Conference, the Denver Nuggets find themselves with a new general manager in Tim Connellly, a new head coach in Brian Shaw, and a void created by the departure of Andre Iguodala.
In Hickson, the Nuggets got a 24-year-old who is coming off of a season in which he recorded 40 double-doubles, and they signed him to a very reasonable deal worth just $16.1 million over three years. Robinson showed great maturation as a floor general over last season's run with the Bulls and Foye is still a deadly shooter, but it is difficult to believe that in the increasingly tough conference that the Nuggets will replicate last season's success, especially after losing an all-around talent like Iguodala.
Their great depth will continue to be this team's strength, but the Nuggets will begin the 2013-14 season as a deep team that still lacks an alpha male and one that relies too heavily on speedball to be taken seriously as a conference contender.
GRADE: B -
Utah Jazz – (43-39)
Key Additions: Trey Burke, Rudy Gobert, Richard Jefferson, Andris Biedrins, Brandon Rush, John Lucas III
Key Subtractions: Al Jefferson, Paul Millsap, Randy Foye, Mo Williams, Earl Watson
In Utah, the youth movement is in full effect. Derrick Favors and Enes Kanter will lead the team up front, while Burke immediately becomes the point guard of the present and future.
After barely missing the playoffs last season, the Jazz lost four of their top five scorers from last season. The lone holdover is 22-year-old Gordon Hayward, who will join Burke to form an exciting backcourt for the Jazz. For now, though, the Jazz will take a step backward, allow their young pieces to develop, and look forward to having truckloads of cap space over the next few years.
Losing Jefferson, Millsap and Williams for nothing in return is a jarring development for the Jazz. The drafting of Burke and acquiring of the useful Rush are positive developments, but the Jazz will be lucky to crack 30 wins this season, much less match last season's 43-win output.
GRADE: C
PACIFIC DIVISION
Golden State Warriors – (47-35)
Key Additions: Andre Iguodala, Marreese Speights, Jermaine O'Neal, Toney Douglas, Nemanja Nedovic
Key Subtractions: Jarrett Jack, Carl Landry, Richard Jefferson, Andris Biedrins, Brandon Rush
The Warriors giveth, and the Warriors taketh.
Players like Iguodala do not come along often. Over the course of his nine-year career, he has proven himself to be one of the best all-around players in the league, able to dominate any particular game on either end of the floor. He is the prized acquisition for general manager Bob Myers.
However, the real and credible concern for Warriors fans is whether Iguodala's presence will stunt the development of Harrison Barnes. Barnes was superb in last season's playoffs and should have, in theory, earned a bigger role in the Warriors' plans. Now, he will likely split time with Iguodala since there are only so many minutes to go around.
The addition of Iguodala, though, addresses a major need for the Warriors—perimeter defense. And the hole that Iguodala helps plug there, at least for now, is worth the diminished minutes for Barnes. On the other hand, there is not much that can be said for the loss of Jack. He is one of the more effective combo guards in the league and allowed Stephen Curry to play off of the ball quite effectively last season. Without a reserve of his caliber, the Warriors bench regresses tremendously.
Speights should provide what the Warriors will miss from Landry, and with the expected progression of Klay Thompson, Barnes, and Curry, the Warriors, as a whole, should be a better all-around team, even if their backup point guard situation is a bit shaky.
GRADE: B +
Los Angeles Clippers – (56-26)
Key Additions: J.J. Redick, Jared Dudley, Darren Collison, Byron Mullens, Reggie Bullock
Key Subtractions: Eric Bledsoe, Caron Butler, Chauncey Billups, Grant Hill, Ronny Turiaf
Re-signing Chris Paul was obviously the priority for the Clippers. The fact that they were able to close the deal with him early in free agency was a precursor to one of the better offseason plans the league saw this offseason.
At this point, the major concern for the Clippers is the over-reliance the team will have on Paul at the point guard spot. Bledsoe was highly valued across the NBA because he was a prospect that many felt should have been a starter in the league. He was Paul health insurance for the Clippers, but now, that is gone.
With Redick on board, Jamal Crawford will likely be asked to play some point guard, and if there is one coach who can convince Crawford to sacrifice some of the 13.4 shots he took per game last season (in just 29 minutes), it is newly-installed coach Doc Rivers
Rivers will probably opt to install Redick as the starting shooting guard and Dudley will probably start at small forward, but Crawford and Barnes will get their minutes, regardless. Collison and Mullens will likely be the eighth and ninth players, giving the Clippers a formidable nine man rotation.
The loss of Bledsoe is significant, but the Clippers are returning their top five players in terms of minutes played per game last season and four of their top five scorers, Butler being the lone defector.
Coming off of a 56-win season and the franchise's first ever Pacific Division title, there is good reason to believe the ceiling is a bit higher in Los Angeles.
GRADE: A -
Los Angeles Lakers – (45-37)
Key Additions: Chris Kaman, Jordan Farmar, Nick Young, Wesley Johnson
Key Subtractions: Dwight Howard, Antawn Jamison, Earl Clark, Metta World Peace
Not much needs to be said about the Lakers. The 2013-14 season will be about treading water. Next summer, the conversation surrounding the Lakers will be much different. In all likelihood, the team will have drafted an impact player and signed one or two high-profile free agents to help give Kobe Bryant a few more opportunities to get his sixth title. That, of course, assumes Bryant re-signs next summer, as well.
As for this season, even with Bryant ahead of schedule with his torn Achilles tendon rehab, it is difficult to take the Lakers seriously in the increasingly tough Western Conference. Kaman is still productive, but would be best served as playing behind someone like Howard, not attempting to replace him. Young has never met a shot he has not liked, and with the trigger-happy ideology encouraged by Mike D'Antoni, that may not change. While Johnson may have some untapped potential, the losses of both Clark and World Peace mean the Lakers will lean heavily on Jordan Hill up front, and that is not a good place to be, considering Hill missed the majority of last season due to a hip flexor injury.
As the season progresses, Lakers fans would be wise to keep the old mantra in mind: There is a light at the end of the tunnel. But for now, the journey will be quite dark.
GRADE: D
Phoenix Suns – (25-57)
Key Additions: Eric Bledsoe, Caron Butler, Alex Len, Archive Goodwin, Gerald Green, Miles Plumlee
Key Subtractions: Jared Dudley, Luis Scola
After claiming the still good but deteriorating Scola off of amnesty waivers last season, the Phoenix Suns flipped him to the Indiana Pacers for Gerald Green, Miles Plumlee and a draft pick. The decision to trade for Bledsoe is somewhat curious considering the presence of Goran Dragic, but Bledsoe should immediately become the team's best player and the NBA world will finally get to find out how good he can be as a day-in, day-out starter.
Alex Len was one of the more talked about prospects heading into the 2013 draft, and although there are some questions about his health, his high ceiling is worth being excited about. With Marcin Gortat patrolling the paint and two dynamic young point guards, 2013-2014 should bring forth the dawn of a new horizon.
Out West, the Suns will be stuck in the doldrums of the conference, struggling to win even 35 games. And as much as it hurts the team to lose an underrated all-around player like Dudley, the six key acquisitions will combine to improve the Suns. Brighter days are ahead, and the sun will begin to rise in Phoenix this season.
GRADE: B +
Sacramento Kings – (28-54)
Key Additions: Carl Landry, Ben McLemore, Greivis Vasquez, Luc Richard Mbah a Moute
Key Subtractions: Tyreke Evans, Aaron Brooks, Toney Douglas
After coming dangerously close to being relocated to Seattle, the fans of the Sacramento Kings once again enter another season with a plethora of new faces and an uncertainty as to what to expect. They will, however, do that without the familiar face of former Rookie of the Year, Tyreke Evans. As a result, the franchise's immediate future is in the hands of DeMarcus Cousins.
Even after losing three rotation guards in Evans, Brooks, and Douglas, the Kings are still guard heavy after adding Vasquez and rookie Ben McLemore. With Isaiah Thomas, Jimmer Fredette, Marcus Thornton, and John Salmons aboard, coach Mike Malone will struggle to find a consistent guard rotation and the Kings will, again, struggle to win consistently.
Landry and Mbah a Moute are the type of unheralded blue collar players that every NBA team would be happy to have. An effective interior player despite his minuscule stature, Landry should immediately push Jason Thompson for rotation minutes up front, while Mbah a Moute is one of the league's elite defenders.
Evans wore out his welcome in Sacramento and a change of scenery was necessary for both teams. Netting the improving Vasquez, who may end up starting as the team's point guard, is a win, all things considered.
Grade: B +
SOUTHWEST DIVISION

Dallas Mavericks – (41-41)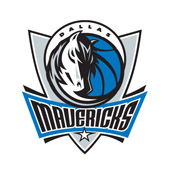 Key Additions: Jose Calderon, Monta Ellis, Samuel Dalembert, Dejuan Blair, Devin Harris, Wayne Ellington
Key Subtractions: O.J. Mayo, Elton Brand, Chris Kaman, Darren Collison, Anthony Morrow
After breaking up his championship team in July 2011, Mark Cuban set his sights far out into the future, targeting Deron Williams and Dwight Howard as the cornerstones of a potential dynasty in Big D. Instead, Dirk Nowitzki will likely spend the remainder of his career running with Monta Ellis and chasing a second championship that will probably not come.
Last season was the first time the Mavs failed to qualify for the playoffs since 2000. Mayo has been replaced by Ellis, who is a more selfish and more ball-dominant player. With Calderon still being a very capable orchestrator, though, that tandem should be a good fit playing alongside Nowitzki, who needs others to make the game easier for him.
After striking out on Howard, the Mavs similarly whiffed on Al Jefferson and Andrew Bynum. The frugal Cuban is determined to not overspend on marginal talent, and the approach makes perfect sense considering the NBA's new economic era.
The problem? The Mavericks are being extremely conservative with their long-term commitments, and as a result, are experiencing consistent turnover with their rotation players. The result? An overall lack of chemistry.
The Mavs are a mediocre team in a conference where the competition gets tougher each and every year. While the triumvirate of Ellis, Calderon and Nowitzki should gel fairly easily, the Mavs will likely stand still until they either draft or sign an elite player. They could have done a lot worse this summer, but they could have done better, too.
Grade: B
Houston Rockets – (45-37)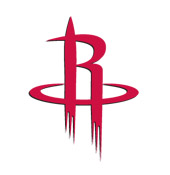 Key Additions: Dwight Howard, Omri Casspi, Reggie Williams, Marcus Camby
Key Subtractions: Thomas Robinson, Carlos Delfino, Royce White
For Daryl Morey and the Houston Rockets, the road back to relevance in the NBA's Western Conference has been long and rough. After failing to land both Chris Bosh and Carmelo Anthony years ago, Morey has finally landed a superstar, and he did so after hitting the jackpot with James Harden.
Although there are some very real concerns as it relates to Howard's long-term health, he was the top free agent on the market and Morey got him without having to execute an expensive sign-and-trade agreement with the Lakers. Trading the promising Robinson to the Portland Trailblazers was a risk, but it was a necessary step in clearing the maximum money under the cap for Howard. Most importantly, it was the right call since it paid off.
Now, with the continued growth of Harden, Chandler Parsons, Jeremy Lin, and Omer Asik, Howard steps into a great situation for himself and one in which he can win big right now. Just how big depends on many factors, including how well coach Kevin McHale can concoct a game plan around a dominant post player and how much Howard is able to continue to improve on his own low-post moves, positioning techniques, and free-throw shooting. Obviously, his health moving forward is the biggest question of them all.
But despite those questions, there is simply no other general manager in the league that has done as masterful a job as Morey has at creating a contender so quickly, and there is simply no way that the Rockets could have done any better this offseason.
Grade: A
Memphis Grizzlies – (56-26)
Key Additions: Mike Miller, Kosta Koufos, Fab Melo
Key Subtractions: Darrell Arthur, Austin Daye
If Mike Miller proves to be this generation's version of Robert Horry, then his return to Memphis might be exactly what the doctor ordered for the Grizzlies. Even if he falls short of that, though, Miller should be able to provide the Grizzlies with a capable shooter to keep the floor spaced—a necessity for a team that features one of the league's best frontcourt offensive tandems.
In Koufos and Melo, the Grizzlies have added two promising big men who should be able to help the team keep its identity as a gritty team that mauls opponents on the inside.
Re-signing Tony Allen was a great move, though the team could have benefitted from having a perimeter player who is adept at creating his own shot opportunities off the dribble. Interestingly enough, the Grizzlies could use a sixth man like O.J. Mayo. That is neither here nor there, though. The Grizzlies will remain in the thick of the NBA's Western Conference, and will be exactly where they were last season. The 56-26 record was inspiring, but the surprising sweep at the hands of the San Antonio Spurs was not.
The Grizzlies still seem to be one or two pieces away from being able to win the conference. Newly installed coach Dave Joerger will try to figure out how to get this team over the hump, and now, he has some new pieces to experiment with.
Grade: B
New Orleans Pelicans – (27-55)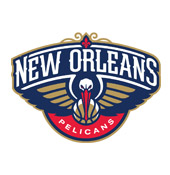 Key Additions: Jrue Holiday, Tyreke Evans, Greg Stiemsma, Anthony Morrow
Key Subtractions: Robin Lopez
The Pelicans were able to turn Nerlens Noel's unexpected slide in last June's draft into a 23-year-old point guard in Jrue Holiday who is just coming off of his first All-Star appearance. Though Noel has an incredibly high ceiling as a prospect, Noel would have been a redundant second piece next to Davis, and the team would have had a size issue. Instead, the Hornets acquired Jrue Holiday, signed Greg Stiemsma and flipped Greivis Vazquez for Tyreke Evans.
Talent-wise, the Hornets have improved tremendously. The lingering concern for the team will be the extent to which Evans can co-exist with Eric Gordon. Both players are score-first perimeter players who would rather have the ball, but the problem is a good one for coach Monty Williams to have, and with Stiemsma's size and the league continuing its preference for small ball, Evans and Gordon will very likely see time together on the floor.
In the blink of an eye, the Pelicans have rebuilt New Orleans' NBA franchise into one that has a high ceiling and immense hope for the future. It needs to come together on the floor, but from a talent perspective, this is the prime example of a job well done.
Grade: A
San Antonio Spurs – (58-24)
Key Additions: Marco Bellineli, Jeff Pendergraph
Key Subtractions: Gary Neal, Dejuan Blair
After seeing the Boston Celtics trade Paul Pierce after 15 years, it was nice to see the Spurs re-sign Manu Ginobili, even after his mostly tumultuous performances in the Finals. R.C. Buford and Gregg Popovich have simply collectively decided to ride the Spurs Big 3 until the wheels fall off.
The re-signing of Tiago Splitter to a four-year deal worth $36 million further illustrates the Spurs' preference to keep their developed talent and invest in players who fit in with their team and culture. Gary Neal's defection, then, evokes curiosity, but it was as simple as economics.
Neal and the Spurs entered the summer knowing his fair market value, and the Spurs simply knew they could not afford to pay Neal the money he sought and eventually got from the Bucks. Instead, Buford was proactive in courting and signing Bellineli for less money. As players, the two are remarkably similar.
So, as the result of an otherwise uneventful summer, improvement on the part of the Spurs will only come from the continued progression of Danny Green and Kawhi Leonard. They have not done anything to warrant a belief that 2013-14′s team will be any better than last season's.
Obviously, as the defending Western Conference champion, one could effectively argue that the Spurs did not need to much, but under the rules of this grading system, their complacency is not a positive.
Grade: B