NBA PM: Waiters Feels He's Next Great SG
VIDEO OF THE DAY – Steven Adams
HOOPSWORLD catches up with Oklahoma City Thunder center Steven Adams at adidas Nations.
Watch More Video Here
Waiters Believes He's Next Great Shooting Guard
Cleveland Cavaliers shooting guard Dion Waiters, who is about to enter his second year in the NBA, has a message for his peers around the league:
"I'm coming," Waiters told HOOPSWORLD in a phone interview. "I just feel as though I'm next up as far as shooting guards. If you look around, you know, Kobe [Bryant] and [Dwyane] Wade and those guys, they paved the way for a player like me and they're almost done. It's not like that, but I'm just saying, I'm coming. I just want everybody to know that.
"Without a doubt, I really believe that [I'll eventually be the best shooting guard in the NBA]. This year, I'm going to show a lot of people who doubted me and still doubt me. I'm going to show them. And I don't need praise and all of that. I just want to be respected. I'm coming. That's all I have to say. I've taken my work ethic to another level and I feel as though I still have something to prove. So, watch out."
Last season, Waiters averaged 14.7 points per game, ranking second among all rookies. With elite shooting guards like Bryant and Wade in their 30s and on the decline, the 21-year-old believes he can become the best two guard in the league over the next few years. It's certainly possible, especially since the number of top-notch shooting guards has decreased in recent years. Aside from players like James Harden and Klay Thompson, there really aren't many up-and-coming stars at the position.
"I always have that confidence," Waiters added. "I'm just preparing and working hard. I'm taking my work ethic to another level. I'm working on everything, especially staying balanced when I shoot the ball. That's the biggest thing, as well as taking good shots within the offense."
Waiters hasn't taken much time off this summer. Almost immediately after the Cavaliers' season came to an end, he was in the gym trying to expand his game. In May, he was working out at Impact Basketball in Las Vegas. More recently, he has been training with other NBA players in Los Angeles. He's putting in work because he wants to have a breakout season in his sophomore year.
"It's been crazy," Waiters said of his offseason workouts. "I've been in the gym constantly. Two or three times a day, I've been working on my game. I've been playing a lot more. I was in L.A. playing with guys out there. I was in Las Vegas. I'm just trying to get it, man. We have a big year coming up and I need to be ready for my team and the organization."
Entering his second season, Waiters is excited to focus completely on basketball. Last year, he was trying to adjust to the pro game and his new lifestyle. He also had a hard time dealing with the ups and downs of the NBA season. Now, he's acclimated and understands how to approach each game.
"Never get too high and never get too low," Waiters said. "You have to stay somewhere in between. If you have a good game or a bad game, you can't let it affect you. You just have to keep working hard and playing hard every day."
A year of experience should do wonders for the Cavaliers' backcourt. Waiters and Kyrie Irving developed some chemistry last season and showed that they could eventually be an elite one-two punch.
"The experience that we got this year, playing together and going through the ups and downs with one another is huge," Waiters said of he and Irving. "As a rookie, I didn't know what to expect coming in. Now, coming into this year, I know what to expect, I know how to work hard and I know what it takes to be a great player at the next level. Having that year under my belt and knowing what to expect is huge."
The Cavaliers had an active offseason, adding some veteran contributors around their young core. Andrew Bynum, Jarrett Jack and Earl Clark were brought in to take the team to the next level, and Waiters believes making the playoffs is a realistic goal for Cleveland.
"Oh yeah, for sure," Waiters said of Cleveland making the postseason. "The Cavs have done a great job during this offseason, getting great players. They're putting great players around us young guys, some vets. They've just been tremendous offseason moves. I love the new acquisitions."
If Waiters can step up and become the dominant two-guard that he's warning the rest of the league about, it would certainly help the Cavaliers as they try to end their three-year, post-LeBron James playoff drought.
Wright Believes Blazers Can Make Playoffs
Last season, the Portland Trail Blazers shot 35.3 percent from three-point range, which ranked 20th in the NBA. Throughout the course of the 2012-13 season, they knocked down 3,009 three-pointers, which ranked 17th in the NBA. This offseason, Blazers general manager Neil Olshey made it a priority to improve the team's long-range attack.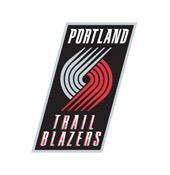 Enter Dorell Wright. The 27-year-old is widely regarded as one of the best shooters in the league. He led the NBA in three-pointers made three seasons ago, has competed in the Three-Point Shootout during All-Star Weekend and is a gunner who can provide instant offense off of the bench.
Portland signed Wright this summer to a two-year deal worth $6 million. He's going to spread the floor for Damian Lillard, LaMarcus Aldridge, Nicolas Batum and others, and help the team improve their below-average three-point statistics. Wright received interest from a number of teams when he was testing free agency, but decided to sign with the Blazers because he believes the young core has what it takes to take the next step and become a playoff team.
"[It's a] great opportunity, a chance to win," Wright told HOOPSWORLD recently at Nick Young's Third Annual Back-to-School Giveaway in Los Angeles. "That's what it's all about. That's what you play each and every year for and work hard for, to win."
When asked if the Blazers can become a playoff team in the competitive Western Conference, Wright seems confident.
"Yeah, why not?" Wright said. "We've got the guys. We've got a star point guard that can be an All-Star next year. LaMarcus Aldridge was an All-Star last year, and you've got guys around them like [Nic] Batum and Wes Matthews that are solid players as well."
Wright, who won an NBA title with the Miami HEAT during the 2005-06 season, brings championship experience to the Blazers. He also helps improve the team's second unit, which was a weakness for Portland last season. When starters like Lillard, Aldridge and Batum would exit the game, Portland's reserves would struggle. Blazers head coach Terry Stotts tried to keep the starters on the floor as long as he could, which is why Lillard led the league in minutes, but he could only play them so much.
Now, Wright believes that Portland's depth will be one of their strengths. Not only did Olshey add Wright, he also added Mo Williams, C.J. McCollum, Thomas Robinson, Earl Watson and Allen Crabbe among others.
"I think our bench is a lot stronger," Wright said. "Our starting core guys have always been solid players around the league so it's going to be an awesome time coming off the bench and giving those guys another scorer off the bench, somebody coming in and knocking down some threes."
Coming in and knocking down some threes is exactly what the Blazers need Wright to do in order for the team to be successful and make his postseason prediction come to fruition.