NBA Saturday: 2014′s New Playoff Teams
VIDEO OF THE DAY – Masai Ujiri
HOOPSWORLD catches up with Toronto Raptors general manager Masai Ujiri at the NBA Summer League in Las Vegas.
Watch More Video Here
Predicting the New Playoff Teams
Under Jerry Sloan, the Utah Jazz made the postseason for 20 years in a row, which is incredible. Under Gregg Popovich, the San Antonio Spurs have done it for 16 straight seasons and counting and of course the Portland Trail Blazers put together a 21-year playoff streak from 1983 through 2003, all of which prove the fact that teams can get themselves into the postseason and then never, ever leave. It happens.
But it doesn't happen often. More often than not, teams make the playoffs in little flourishes, sometimes for just a year, and other times for a few years in a row, but the bottom line is that there is always room for new teams to work their way into the postseason.
This year, like every other year, there are a number of teams that have done enough in the offseason to eke their way back into the playoff picture, and the following is a look at which organizations might be playing into May next year after missing the postseason a year ago:
Detroit Pistons – Of all the teams on this list, they seem like the most likely to get themselves back in the playoffs, which is something they haven't done since 2009. After a few good years of fortuitous drafting (Greg Monroe and Andre Drummond were particularly good finds), the Pistons had enough of a foundation to inspire optimism in fans, but the acquisitions of Josh Smith and Brandon Jennings this summer gives the team the sort of star power a playoff team requires. Defensively, they should be one of the better teams in the Eastern Conference, and if Monroe and Jennings can get the ball in the basket, they'll be as complete a team as they've been since Rasheed Wallace and Richard Hamilton were still in town.
Washington Wizards – Had John Wall and Bradley Beal been healthy last season, the Wizards may have made the 2013 playoffs, but injuries were a huge issue, and there's no question that health will once again be their biggest concern this year. Washington doesn't have a ton of depth, which means the studs have got to stay on the floor if this team's going to have a shot at the postseason. Not only that, but Wall finally needs to make the leap towards becoming an elite NBA point guard. So far in his career, he's fallen a little short of that, but if he lives up to the hype of being a No. 1 overall pick, the Wizards might just have enough to make it back to the postseason for the first time since 2008.
Cleveland Cavaliers – Like Washington, Cleveland's got a real shot if the team can stay healthy. Kyrie Irving is on the brink of perennial superstardom, but he's missed 38 games in his first two seasons, and the really scary thing is that he's not even the Cavs' biggest injury concern. New center Andrew Bynum didn't play at all last year, and there are serious concerns that he'll ever be the player he was two seasons ago, while returning center Anderson Varejao hasn't played more than 31 games in any of the last three seasons. If those guys can all stay healthy, however, and if Dion Waiters and Tristan Thompson can make big leaps this season, the Cavs could win a ton more games in 2013-2014 and even have a shot at the postseason.
Toronto Raptors – Last season, the Raptors were only four games out of the Eastern Conference playoff picture, which is why it's really easy to get excited about a Toronto team that will have Rudy Gay for a full season, 2013 Executive of the year Masai Ujiri calling the shots, and a talented young core that features a massively improved Jonas Valanciunas, the MVP of the 2013 NBA Summer League, looking at a bigger role. Shipping Andrea Bargnani off to New York gives the team a fresh start, the ability to change their identity, and if they can somehow figure out how to win 4-8 more games, they could be right in the thick of the postseason hunt this coming spring.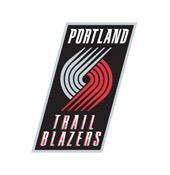 Portland Trail Blazers – Last season was a tough one for the Portland Trail Blazers, enough so that LaMarcus Aldridge has apparently been considering a future in another city, but with a completely restocked bench and another year of development behind the team's younger players, the Blazers look poised for a return to the postseason. Obviously, there's a lot to be excited about in terms of Aldridge and reigning Rookie of the Year Damian Lillard, but a bench rotation that now features Thomas Robinson, Robin Lopez, C.J. McCollum, and Mo Williams is much, much better than the group Portland assembled a year ago. There is a ton of talent on this team, and their depth and exciting young core makes them look like a playoff team just waiting to happen.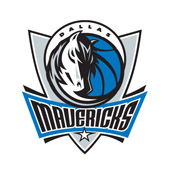 Dallas Mavericks – Dirk Nowitzki and the Mavericks missed the 2013 Western Conference playoffs by a measly four games, and with a revamped roster that now features Monta Ellis, Jose Calderon, and Samuel Dalembert, they are arguably more talented than they were a year ago. They didn't make the splash in free agency they were hoping to make, but they did get their paws on some nice consolation prizes. They aren't favorites to make the postseason at this point, but they look just scrappy enough and just talented enough to creep in there as a sleeper pick in the West.
Minnesota Timberwolves – Like a lot of the other teams on this list, health was the problem for the Timberwolves last season. If Ricky Rubio and Kevin Love are able to play a whole season together, this is going to be a very tough, very entertaining NBA team. Re-signing Nikola Pekovic was obviously a good move for them, and other additions like Kevin Martin, Corey Brewer, Shabazz Muhammad and Gorgui Dieng should help the team's depth. Despite their having won only 31 games last year, Minnesota has the talent to make a push at the playoffs. Don't forget that Rick Adelman, one of the league's most accomplished head coaches, is still running things. With him and charge and enough healthy bodies, the Wolves are definitely a threat in the West.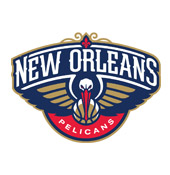 New Orleans Pelicans – There was already a lot to love in the New Orleans frontcourt, with Anthony Davis and Ryan Anderson doing all the things that Anthony Davis and Ryan Anderson do so well, but this offseason they totally revamped their backcourt by adding Tyreke Evans and Jrue Holiday to a healthy Eric Gordon. It's hard to guess how those three guys will play together and share the ball, but it's even harder to hate on the talent Dell Demps has assembled for the newly-christened Pelicans. Since they traded their 2014 first-round pick for Holiday, they've got all the motivation in the world to make sure that pick is as crummy as possible.
Are there other teams that look like they're on the brink of making it back to the postseason? If so, hit up the comments section and add your two cents. In the meantime, there's little doubt that at least a small handful of these teams are going to make the postseason this year. They won't all make it—not with so many of last year's teams looking fully prepared to get back there this season—but the fact is that there will be new playoffs teams, and these are the ones most likely to slip back in there.
Loading ...
Seth Curry Joins Stephen in Golden State
On the surface, this is not a huge story, but Duke stud Seth Curry is headed to the Golden State Warriors on a non-guaranteed deal for this upcoming season. He may not even make the team, but this is notable because Seth's big brother, Stephen, was one of the league's breakout stars last season. Having brothers on the same NBA roster isn't a common thing, despite the fact that there were three instances of it having happened just last season.
Tyler and Ben Hansbrough were the first brother teammates to join forces last year in Indiana, but later in the season the Phoenix Suns acquired Marcus Morris to team him up with twin brother Markieff, while Justin Holiday joined his brother Jrue in Philadelphia.
If Seth Curry were to make the Golden State roster, that would make four sets of sibling teammates in two seasons, which is incredible considering that there have only been three other instances of that happening in the rest of NBA history.
Those other cases were Dick and Tom Van Arsdale, who also played together for one season in Phoenix towards the ends of their careers, Brent and Mark Price, who spent a single season together with the Washington Bullets in the 1990s, and Dominique and Gerald Wilkins, who both suited up for Orlando in the 1998-1999 season.
There have been over 50 sets of siblings to have played in the NBA over the course of the league's history, but getting them on the same team is a rarity. The trend of it happening more often doesn't mean much in the big scheme of things, but it sure does make for some killer trivia.
For a list of some of the other more notable sets of NBA siblings, check out this list of the Top 5 NBA Siblings.