NBA Sunday: 5 Players Losing All-Star Status?
VIDEO OF THE DAY – Iman Shumpert
br> br>
HOOPSWORLD catches up with New York Knicks guard Iman Shumpert at the 2013 adidas Nations.
Watch More Video Here
Five Players Losing NBA All-Star Status?
Yesterday, HOOPSWORLD's Joel Brigham selected five NBA players who he believes will be first-time All-Stars in the 2013-14 season. Of course, if five new All-Stars are going to take the court, it means that five players who were All-Stars in the past are going to be watching the proceedings in street clothes.
Here's a look at five former All-Stars who may find themselves out of the limelight when the big event takes place in New Orleans in 2014.
Kevin Garnett, Brooklyn Nets
Last Season: 14.8 points, 7.8 rebounds, 2.3 assists, 1.1 steals, 0.9 blocks

When Kevin Garnett spoke to the media in Houston at the 2013 All-Star Weekend, he stated that it would be his last All-Star game. While many took that to mean he was planning to retire at the end of the season, he did not actually decide to hang up his kicks. Instead, he was traded to the Brooklyn Nets, where he is expected to have a reduced role as part of a very deep and talented roster. While it's not entirely out of the question that fans could vote him in as an All-Star this season, it seems more likely that a reduced role and significantly lower stats will mean that his prediction will, in fact, come true and that he has played in his last All-Star game.
Steve Nash, Los Angeles Lakers
Last Season: 12.7 points, 6.7 assists, 2.8 rebounds, 0.6 steals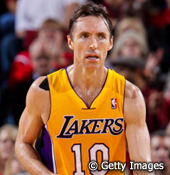 Steve Nash has been a regular starter on the Western Conference All-Star team, but injuries prevented him from making it in 2013. The sad reality is that he is probably too far past his prime to ever get back to All-Star form. There are always young players waiting for their opportunity to take a spot that has typically belonged to a veteran player, and Golden State's Stephen Curry, in particular, looks ready to become the next perennial All-Star point guard to come out of the West. It's unlikely that Nash will add a ninth All-Star appearance to his resume before he retires.
Tim Duncan, San Antonio Spurs
Last Season: 17.8 points, 9.9 rebounds, 2.7 blocks, 2.7 assists

Tim Duncan has been written off before, and yet risen to the occasion and proven that time has less effect on him than many would expect. Still, sooner or later everyone succumbs. Spurs head coach Gregg Popovich will play Duncan even more sparingly this season, which will naturally be accompanied by at least a small drop-off in stats. Given the number of young power forwards who are preparing to make their mark on the NBA, it is entirely possible, though not an absolute given, that Duncan may have played his last All-Star game.  A healthy Kevin Love would seem to be a logical replacement, with LaMarcus Aldridge, Zach Randolph and Blake Griffin likely to round out the West's power forward rotation.
Rajon Rondo, Boston Celtics
Last Season: 13.7 points, 11.1 assists, 5.6 rebounds, 1.8 steals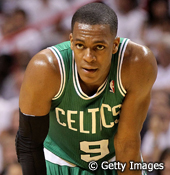 Unlike the rest of the players on this list, Rondo is not nearing the end of his NBA career. He's by far the youngest player listed, at just 27 years old. However, his injury status could prove to be an issue, and the fact that the Celtics look like a lottery team will also put a significant dent in his shot at returning to the Eastern Conference All-Star roster. If John Wall and Kyrie Irving can stay healthy for the bulk of the season, they might make it difficult for Rondo to reclaim a spot, especially with Deron Williams looking to get back on the East's roster himself.
Dirk Nowitzki, Dallas Mavericks
Last Season: 17.3 points, 6.8 rebounds, 2.5 assists, 0.7 blocks

Rounding out this list is one of the most underrated superstars in the modern NBA. Nowitzki cares little for personal honors and doesn't look to make a big splash when he's wearing the Western Conference jersey, as so many players have done in the past. He accepts the honor graciously and quietly and does his best to be invisible throughout the proceedings. Injuries kept him out of the running for the team last season and the age factor and a poor supporting cast are likely to conspire to keep him out again. As previously mentioned with Duncan, there is an impressive depth chart of All-Star power forwards in the West, so it will be exceedingly difficult for Nowitzki to return to the game for a 12th time.
Loading ...
Deron Williams Poised for Big Year?
Once upon a time, Deron Williams was thought to be one of the best up-and-coming points guards in the NBA. He and Carlos Boozer were supposed to be the next incarnation of John Stockton and Karl Malone, the combo that made the Utah Jazz contenders for more than a decade. However, that team never quite managed to find that special magic, and Williams was eventually traded. Now, the Brooklyn Nets are hoping this is the year that Williams can re-emerge as one of the league's top point guards and, in doing so, lead them to a championship.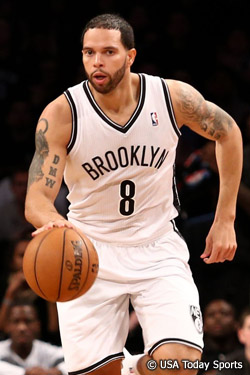 For his part, Williams is impressed by all of the pieces Nets general manager Billy King has managed to assemble for the 2013-14 NBA season. Brooklyn added Paul Pierce, Kevin Garnett, Jason Terry and Andrei Kirilenko among others, and hired Jason Kidd as the team's new head coach.
"I knew [Billy] was trying to get Paul, and I thought that was done," Williams told Tim Bontemps of the New York Post. "Then he called me and was like, 'I'm trying to get KG, too,' and I told him there was no way you can do it. … That's what I said. … I almost hung up on him. There's no way you can get both of them, but he did it."
The Nets were just getting started, of course, and after a busy (and expensive) summer, they are one of the deepest teams in the league on paper.
"A lot of the teams in Utah were good, but I don't think they were as deep as this. I think that might have been a little bit of our problem, and we weren't as big, you know? … We kept running into the Lakers, and we just had no answer for them inside to their length. [Carlos Boozer] was only 6'8 … I'll give him a couple inches," Williams said with a smile.
"This team is definitely … I'm excited," Williams said. "I'm excited. I feel like we have a chance. Nothing is going to be given to us, and we're going to go in and work hard and stay together as a team, and we'll be fine."
The icing on the cake, as far as Williams is concerned, was the late addition of Kirilenko, with whom he played previously in Utah.
"Once I saw that he had opted out and free agency was kind of drying up, I was like, 'Man, just come play for us for one year, and you can make more next year [in free agency],'" Williams said. "[Kirilenko] has made a lot of money in his career, so it wasn't about money. He wants to come to a team where he gets to have fun and has a chance to win, and I think he's going to have a chance to play here and we're excited about that addition. That's as big of an addition as [Pierce and Garnett], if you ask me."
Making it all come together, however, will fall on Williams' shoulders. For the Nets to contend, they must have an All-Star season from their highly-regarded floor leader, especially with one of the all-time greats now leading the team from the head coach's seat.
"Last year, it was just hard for me to get assists," Williams confided. "[Jason Kidd] didn't really have to tell me. It's something I wanted to do, anyway, and it should be easy with the guys we have. We have a lot of shooters. Last year, we had a lot of isolation, so it was just hard to come by. … But I think playing faster and getting out in transition more, I am more successful in transition. It will open things up. If I'm driving, if I'm going to the hole, I'm going to attract a lot of attention and I'll be able to find open guys. That's what I look to do."
A lot of things have to go right for the Nets to contend. They are deep, but they are also old, and given the talent and depth of the Miami HEAT, Chicago Bulls and Indiana Pacers, it will be difficult for the Nets to get much traction as they look to contend this season. Still, if Williams can be among the league's leaders in assists and truly look to make all of his teammates better, the Nets just might surprise a few people.
NBA Chat with Bill Ingram
In case you missed my last chat, be sure to check that out here! I make a real effort to answer every question submitted, provided it is not a duplicate. You can also go ahead and submit a question for my next chat, which will be next Tuesday at 8 p.m. Eastern, by clicking here!
Twitter Follows:  Make sure you are following all of our guys on Twitter to ensure you are getting the very latest from our team: @stevekylerNBA, @AlexKennedyNBA, @TheRocketGuy, @LangGreene, @EricPincus, @joelbrigham, @SusanBible @TommyBeer, @JabariDavisNBA , @NateDuncanNBA , @MokeHamilton and @YannisHW.