NBA Sunday: Solid Free Agents Still In Play
Still Many Moves To Be Made In Free Agency: The first week of free agency is almost in the books and while there has been plenty of movement, there's still plenty of quality names left on the board looking for new deals
If you missed any of the news , be sure to check out HOOPSWORLD's 2013 NBA free agent diary for all of the latest.
Here's a recap:
Pachulia, Milwaukee Bucks Agree To Terms: According to numerous reports, the Milwaukee Bucks have agreed to terms with unrestricted free agent center Zaza Pachulia. The veteran also played with the franchise in 2005.
The deal is reported to be worth three-years and $15.6 million.
From the outset, Pachulia let it be known his preference would have been a return to Atlanta, where he spent the past eight seasons and is a growing entrepreneur, but the Hawks' front office under the leadership of Danny Ferry is looking to imprint its own brand on the franchise.
Pachulia's decision to return to the Bucks was aided by the fact Hawks former head coach Larry Drew is now calling the shots from the sidelines in Milwaukee. Drew and Pachulia's relationship over the years has been strong and Milwaukee pursued the veteran at the very start of free agency and let it be known they wanted him onboard.
"[Drew] deserves to be a head coach in this league," Pachulia told HOOPSWORLD at the start of free agency. "We've been knowing each other for eight years. I got to know him when he was an assistant coach. Every year he continued to get better, especially when he became a head coach. He just got so much better.
"LD has always been a player's coach and you have a good time while learning a lot playing for him. His door was always open for his players and he spent a lot of time doing his homework. LD is always prepared for the game. You just want to play for a guy like him."
Pachulia joins a frontcourt with plenty of bodies, which could lead to a fight for playing time. Milwaukee also has Drew Gooden, Ersan Ilyasova, Ekpe Udoh, Larry Sanders, John Henson and Gustavo Ayon under contract for the 2013-14 season.
Cavaliers Get Jarrett Jack: The Cleveland Cavaliers continue to gear up for a playoff run in 2014 with the reported addition of veteran point guard Jarrett Jack. The deal is reported to be worth $25 million over four-years.
Jack averaged 12.9 points and 5.6 assists in 79 contests with the Golden State Warriors this past season as a key reserve.
Cleveland also added veteran forward Earl Clark on a two-year deal last week and selected Anthony Bennett with the No. 1 overall pick in this year's draft last month.
Cavs ownership has been adamant about getting out of the Eastern Conference basement and making a playoff push this upcoming season.
Hawks Targeting Monta Ellis, Andrew Bynum: News around free agent guard Monta Ellis has been slow up until this point in the free agent process, but the Atlanta Hawks could be emerging as a strong suitor according to Marc Stein of ESPN.
The Hawks had serious interest in trading for Ellis at last season's deadline in a deal which would have included Josh Smith. But ultimately the sides couldn't come to an agreement.
After averaging a career-best 25.5 points per game in 2010, Ellis' point production has dropped off the each of the following three seasons. Nonetheless the Mississippi native remains one of the league's most prolific scorers.
The report also indicated the Hawks have an exploratory interest in former All-Star center Andrew Bynum who missed the entire 2013 season, with the Philadelphia 76ers, battling an assortment of knee injuries. The Dallas Mavericks are also expected to make a push for Bynum's services.
Livingston Headed To Brooklyn: The Brooklyn Nets have reportedly agreed to terms with free agent point guard Shaun Livingston on a one-year deal, reportedly at the veteran's minimum.
When the deal becomes official, after the league's annual moratorium, Livingston's new contract will push the Nets' salary cap figure for the 2014 campaign over the $100 million mark.
Darren Collison Set To Join The Clippers: The Los Angeles Clippers continue to fill out their roster with quality talent. The latest is reported to be guard Darren Collison who agreed to a two-year deal with the franchise. Collison will have a player option for year two.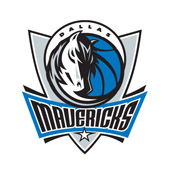 The Clippers have been extremely busy this offseason. The team hired Doc Rivers to be its new head coach and are also set to deal Eric Bledsoe and Caron Butler to Phoenix in exchange for J.J. Redick and Jared Dudley as part of a three-team deal.
The club also reportedly agreed to terms with veteran wing Matt Barnes. The deal is estimated to be three-years worth $11 million.
Collison is set to be reunited with All-Star guard Chris Paul, who he backed up during his rookie campaign in New Orleans during the 2009-10 campaign.
Loading ...
Solid Free Agents Still Are Available
The bigger names in this year's class are dropping off the board quickly, but there are still a plethora of guys remaining on the market who can make a positive contribution to a team's roster this season.
Point Guard: Brandon Jennings (RFA), Jeff Teague (RFA), Aaron Brooks, Will Bynum, Nate Robinson, Toney Douglas, D.J. Augustin, Chauncey Billups, Sebastian Telfair, Mo Williams, Nolan Smith, Jamaal Tinsley and Beno Udrih.
Shooting Guard: Richard Hamilton, Leandro Barbosa, Monta Ellis, Randy Foye, Nick Young, Wayne Ellington, Gerald Henderson (RFA), Ronnie Brewer, Gary Neal, Dahntay Jones and Daequan Cook.
Small Forward: Corey Brewer, Reggie Williams, Andrei Kirilenko, Carlos Delfino, Tracy McGrady, Corey Maggette, and Xavier Henry.
Power Forward: Tyrus Thomas, Ivan Johnson, Elton Brand, Anthony Tolliver, Tyler Hansbrough, Kenyon Martin, Jason Maxiell, J.J. Hickson, DeJuan Blair, Antawn Jamison, Luke Walton, Byron Mullens, Marreese Speights  and Louis Amundson.
Center: Timofey Mozgov (RFA), Andrew Bynum, Chris Kaman, Samuel Dalembert, Chris Andersen, Ryan Hollins, Nikola Pekovic (RFA), Ronny Turiaf, Cole Aldrich and Joel Pryzbilla.