Sixers, Bucks Only Real Cap Teams Left
The Philadelphia 76ers used a smidgen of their cap room to pick up Tony Wroten Jr. in a trade from the Memphis Grizzlies, but no team in the NBA has the kind of cap room the Sixers can boast ($14.2-15.4 million).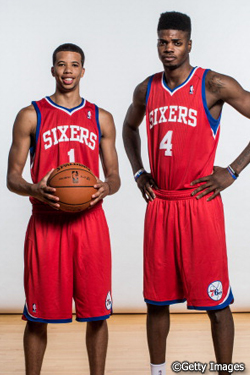 Other than the Milwaukee Bucks, who still have $7.4 million in space, few teams have much cap left to spend.
Of course there aren't many free agents left worth spending on, but cap room can be a valuable tool in facilitating salary dumps.
The Brooklyn Nets, New York Knicks, Chicago Bulls and Los Angeles Lakers are all deep into the luxury tax.  The Sixers or Bucks could help trim some salary (and penalty).
The Oklahoma City Thunder and Boston Celtics are temporarily over the tax, but will be under once they shed some non-guaranteed salary.
The Los Angeles Clippers are slightly over the tax, but are at the league minimum of 13 players.  If they shed a player, they still need to add.