The Fallout From Dwight Howard's Decision
The biggest decision looming over the NBA for the last two years has finally been made. Perennial All-Star center and three-time Defensive Player of the Year award winner Dwight Howard has decided that he will sign with the Houston Rockets when the NBA's moratorium period comes to an end on July 10. USA TODAY Sports' Sam Amick was the first to report the decision.
Now what's next?
Party Time in Houston
A short, but well-deserved celebration by the Houston Rockets first and foremost. A year ago, Howard wasn't willing to even seriously consider them. Today, he passed up on an extra $30 million from one of the league's most storied franchises to join them. Rockets general manager Daryl Morey deserves an immense amount of credit for the job he's done, but it's far from complete.
The next order of business is for the Rockets to flip the contracts of Jeremy Lin and Omer Asik. Early indications are that their sights are set on Josh Smith, who the Atlanta Hawks may be willing to sign-and-trade for the aforementioned Rockets. Reports have also indicated that Ryan Anderson of the New Orleans Pelicans may also be a target.
Next, Morey has to fill out the roster with veterans, ideally those who can make outside shots to help keep the floor spaced for Howard and All-Star shooting guard James Harden. The Rockets' second unit is currently compromised solely of players with minimal experience. That was fine when the Rockets were rebuilding and focusing on the future, but they're in win-now mode now that Howard is on board.
The Rockets will obviously be limited in terms of what they can offer. They will have the room exception of $2.6 million that comes with fully spending your cap space. Other than that, they will have to rely on the veteran's minimum and the appeal of competing for a championship.
Expect Jose Calderon to be one of the Rockets' top targets with the room exception.
A Humbling, not Horrific, Moment for the Lakers
Even in light of Howard's decision to sign with Houston, the Lakers are still one of the league's top destinations. They've missed the playoffs just twice in 20 years and are not in as bad of shape as their desperate plea to Howard made it seem like they would be if he left. They still have Kobe Bryant, Steve Nash and Pau Gasol, who will likely move back to the center position where he's most effective, on the roster. The three of them may not be healthy right now or in their primes anymore, but Howard's snubbing serves as serious motivation for them.
Still well over the cap, the Lakers will only have the mini-mid level to spend on free agents this offseason. They
have their amnesty provision that they still may use. Bryant, Gasol and Metta World Peace are all eligible to be amnestied.
Up to this point the Lakers have been targeting free agents that fit in with a Howard-centric team. Their approach could change now.
The ultimate goal for the Lakers will be to retool next offseason, not this offseason. They're slated to have serious cap room next offseason and will undoubtedly pursue LeBron James, Carmelo Anthony and the other big names available.
As far as next year is concerned, they'll likely ride it out mostly with what they have and see just how much Bryant, Nash and Gasol have left in the tank.
Warriors Lose and Win at the Same Time
There's no happier loser in this entire process than the Golden State Warriors. They came much closer to landing Howard than anyone expected. They didn't end up getting him, but in the process of trying to make room to sign him they freed up enough space in a salary dump trade with the Utah Jazz to land Andre Iguodala. Whereas Howard could have cost them up to Klay Thompson, Harrison Barnes and Andrew Bogut, Iguodala came as cheap as Richard Jefferson, Brandon Rush, Andris Biedrins, two future first-round picks and a second-round pick. Oh, and of course, $48 million – but it's absolutely worth it to add the third best free agent in the class without having to touch their core. Jarrett Jack and Carl Landry will not be back as a result of the signing, but it was no guarantee the Warriors were going to be able to keep them anyway.
The Warriors will have to do some relationship mending with Andrew Bogut. Bogut was painfully aware that he was being shopped around, but ultimately should understand the Warriors' perspective and be happy to be a part of a team that got markedly better today.
If the Rockets are freshly-minted contenders today, the Warriors deserve the same. Iguodala couldn't be a better fit for the way they play.
All that's left for the Warriors to do now is to find some serviceable, but cheap backups – particularly at point guard.
Were They Ever Really in it?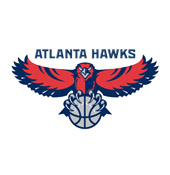 The Atlanta Hawks and Dallas Mavericks found out officially today what they didn't want to believe the last several months: Howard didn't want to go there.
That's not to say that they never stood a chance or weren't strongly considered, but if the Hawks and Mavericks were realistic with themselves all along, they should have a strong contingency plan ready to be enacted.
As mentioned above, the Hawks could move Smith in a sign-and-trade to the Rockets. They have the ability to re-sign him themselves if they want, but it's looked for months now like they are ready to move on. A deal for Asik and Lin would be solid additions for them. Far short of what they were hoping for, but don't be surprised to see Hawks general manager Danny Ferry still find a way to walk away from this offseason with a playoff team. They still have lots of options to consider.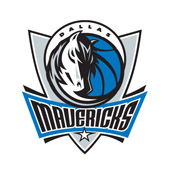 For the Mavericks, it's not so much missing out on Howard that hurts because their chances were never really that great. It's having to accept that for the second-straight offseason, the Mavericks are not going to use the flexibility they valued over keeping their 2011 championship team together on their top target. There are still quality names like Monta Ellis, Andrew Bynum and Brandon Jennings available, so all hope is not lost. Mavericks owner Mark Cuban was able to put together a pretty good roster last offseason after swinging and missing on Deron Williams. So, he knows how to deal with this situation and should still walk away with some free agents of note.
Elsewhere, Let the Wheeling and Dealing Commence
So much activity across the league was held up by Howard's decision. Now that it is made, expect to see the rest of the 2013 free agents get their deals. There have already been several trades agreed to that will become official on July 10; that's another trend that should continue as teams look to either improve for 2013-14 or create cap space for next summer's star-studded free agency class.
The top 25 currently uncommitted free agents are: Josh Smith, Nikola Pekovic, Monta Ellis, Andrew Bynum, Paul Millsap, Brandon Jennings, Jeff Teague, Andrei Kirilenko, Jarrett Jackson, Jose Calderon, Carl Landry, J.J. Hickson, Mo Williams, Gerald Henderson, Chris Kaman, Darren Collison, Devin Harris, Corey Brewer, Chauncey Billups, Carlos Delfino, Elton Brand, Nick Young, Marresse Speight, Tyler Hansbrough and Nate Robinson.