The Top 6 NBA Front Offices
The NBA is filled with talented players; the trick is finding a way to get enough of them on the same team — in the right combination.
That's the job of the front office, be it general managers, scouts, owners or other executives who help shape each of the 30 teams.  Clearly, some are more successful than others.
Given the relatively high volume of turnover, it may be premature to judge how well a general manager like Sam Hinkie, new to the Philadelphia 76ers, is doing, especially with the long road it's going to take for the Sixers to get back to respectability.
To catch up on the HOOPSWORLD rankings, check out our top six lists for point guards, shooting guards, small forwards, power forwards, centers and head coaches. Now, here are the top six front offices in the NBA:
The Top 6 Front Offices:
#6 – Indiana Pacers
2012-13 Record: 49-32
The Pacers went to the NBA Finals against the Los Angeles Lakers in 2000 after years of classic battles against teams like the Chicago Bulls and New York Knicks.  After a moderate retooling, they were a force with Jermaine O'Neal, Ron Artest and Stephen Jackson until the brawl in Detroit in 2004.  It took some time but Indiana gave the Miami HEAT everything they could handle in the Eastern Conference Finals behind breakout performances from Paul George and Roy Hibbert.  The Pacers are a quality, relatively small-market organization that finds a way to stay competitive.  With executives like Donnie Walsh, Larry Bird and Kevin Pritchard, the team's success shouldn't be surprising.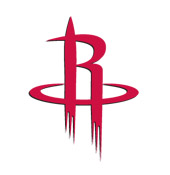 #5 – Houston Rockets
2012-13 Record: 45-37
For the last few years it seemed like General Manager Daryl Morey was just aggressively shuffling pieces without accomplishing much.  The Rockets signed restricted free agents Jeremy Lin and Omer Asik early last summer, which wasn't bad but certainly not earth-shaking.  Then, James Harden became available from the Oklahoma City Thunder and Morey cashed out assets he'd spent years collecting.  With players like Chandler Parsons and Greg Smith on cheap, long-term deals, the Rockets just needed star power.  When Dwight Howard hit free agency, Houston was an easy decision.  Now, the Rockets appear to be a powerhouse and the Houston front office the victor after showing impressive patience.
#4 – Los Angeles Clippers
2012-13 Record: 56-26
Forget the past, the Clippers have consistently made the right moves since they lucked into Blake Griffin in the 2009 NBA Draft.  The team landed Chris Paul in the 2011 blockbuster.  They upgraded at coach with Doc Rivers, giving Paul no reason to explore free agency this offseason.  Rivers has joined the basketball operations department along with executives Any Roeser and Gary Sacks.  The Clippers added a lot of depth this season with J.J. Redick, Jared Dudley, Byron Mullens, Darren Collison and rookie Reggie Bullock.  The Clippers are still shopping for a forward and, for the first time in franchise history, are expected to be a taxpayer.  Times have certainly changed.
#3 – Los Angeles Lakers
2012-13 Record: 45-37
The Lakers are in transition in more ways than one.  In addition to the loss of Dwight Howard and the Kobe Bryant Achilles' injury, the Lakers lost long-time owner Dr. Jerry Buss in February.  G.M. Mitch Kupchak is respected as one of the best in the business, climbing out of former G.M. Jerry West's shadow when he landed Pau Gasol.  Lakers owner/executive Jim Buss is now the final say when it comes to basketball decisions.  He needs to prove he has the same luck as his late father.  Howard didn't work out for the Lakers, but they landed him.  A deal was struck for Chris Paul to be a Laker in 2011, until NBA Commissioner Stern stepped in.  Where the Lakers go from here is a question mark, but their track record suggests they won't be down for long.
#2 – San Antonio Spurs
2012-13 Record: 58-24
The Spurs have managed to be the biggest, small-market team for almost two decades now.  San Antonio won their first title in 1999.  They were literally seconds away from their fifth in June.  Whether it's through shrewd drafting (Tony Parker, Manu Ginobili) or insightful free agent pickups (Danny Green, Robert Horry, etc.) or timely trades (Kawhi Leonard) the Spurs are a force year after year.  The trio of Coach Gregg Popovich, General Manager R.C. Buford and owner Peter Holt are just very good at what they do.
#1 – Miami HEAT
2012-13 Record: 66-16
Are the HEAT great because of the decision made by LeBron James in 2010 or did James make the decision because of who Miami already was? HEAT president Pat Riley built and coached the 2006 championship squad.  It wasn't just landing James but the creativity in opening space to land the Big Three.  Since then, Riley and the HEAT have added crucial pieces to keep the franchise on top (Shane Battier, Ray Allen, Chris Andersen and now, if he can stay healthy, Greg Oden).  James can leave as a free agent after this season, but is Riley going to just sit back and let the league's MVP have any reason to go?  Don't bank on it.
Honorable Mention:
Oklahoma City Thunder
2012-13 Record: 60-22
The Thunder navigated the rebuilding process exceptionally well, turning a lottery team into a powerhouse with Kevin Durant, Russell Westbrook, Serge Ibaka and James Harden.  G.M. Sam Presti and the Thunder should be ranked, but the verdict is still out on the Harden trade.  Sending him to the Houston Rockets made true financial sense.  The unfortunate timing of Westbrook's knee injury in the first round of the playoffs robbed Oklahoma City of a chance to prove that the decision was also correct on the basketball court.  Time will tell but regardless, the Thunder are in good hands.
Brooklyn Nets
2012-13 Record: 49-33
The deep, deep pockets of owner Mikhail Prokhorov has led to a massive $102.2 million payroll that should cost the Nets $87.2 million in luxury taxes.  It's impressive the team was even able to collect so many highly-paid players.  Joe Johnson makes $21.5 million, Deron Williams makes $18.5 million, Paul Pierce makes $15.3 million, Brook Lopez makes $14.7 million and Kevin Garnett makes $12.4 million.  Those five players combine for more in payroll than 27 other teams are paying for their entire rosters.  Maybe it works or maybe it doesn't, but it's an impressive outlay in the current NBA economy.
Golden State Warriors
2012-13 Record: 47-35
The Warriors toiled for a long time, with a brief run during the Baron Davis era.  Now the team has been sold and owners Joe Lacob and Peter Guber along with G.M. Bob Myers and executive Jerry West have revitalized the franchise.  Stephen Curry is arguably the league's best shooter.  After a surprising playoff run, the Warriors managed to dump the unwanted contracts of Andris Biedrins and Richard Jefferson, bringing in Andre Iguodala to an already talented team.  It remains to be seen long-term if Golden State will regret giving away significant draft considerations to get it done, but the Warriors are going for it — and that's an impressive step to take.
Orlando Magic
2012-13 Record: 20-62
The Magic are rebuilding.  They're not very good and may not be very good for some time.  Still, G.M. Rob Hennigan and the Magic deserve some credit for being the only team with something to show for from the blockbuster Dwight Howard, Andrew Bynum, Andre Iguodala deal.  The Magic received Nikola Vucevic in the deal, who was a force last season, along with veteran Arron Afflalo, Maurice Harkless and draft considerations.  Howard, Bynum and Iguodala all left their respective teams as free agents (Iguodala via sign and trade).  The Magic are a true example of how difficult it can be to judge player movement over a short period of time.  While this list only includes 10 teams, an argument can be made (on some level) for the remaining 20.